Arguing should be allowed in a democracy. Since Volker Wissing (FDP) is right. Even within the governing coalition, an open controversy is good if better policies emerge in the end. However, none of this applies to the dispute initiated by Wissing and the FDP about phasing out combustion engines in the EU.
This argument was unnecessary and harmful. In the end there is the (not new) realization that combustion engines will have no future – even if the transport minister and his party friends want to believe otherwise.
Wissing can look back on the fact that the EU Commission will probably present a delegated legal act by autumn that will allow e-fuel vehicles to be counted towards the CO₂ targets for passenger cars in a legally secure manner. The necessary parliamentary majority will probably even be achieved for this. It was even averted at the last minute that the adoption of the CO₂ fleet regulation in the EU, which had long been due for a decision, was delayed again.
But at what price? And what is gained? Germany's credibility has been lost or, at best, damaged. The masters of the combustion engine actually wanted to build electric cars just as masterfully. Or not, many in Europe have asked themselves in the past few days.
Henrik Mortsiefer is an editor at the Tagesspiegel Background Verkehr & Smart Mobility and has been reporting on the automotive industry for a long time.
During the days of the dispute, nothing has changed in the economic and physical conditions for synthetic fuels. Nobody in the automotive industry believes that climate-neutrally produced e-fuels in combustion engines will enable "affordable mobility for everyone" after 2035. That's what Volker Wissing claims.
There are also very few manufacturers in the industry who still want to sell new combustion engines in Europe after 2035 – sports cars, for example. Porsche honestly speaks of a niche and otherwise relies entirely on electromobility.
Wissing argues with openness to technology and you can't really have anything against that. But to claim that investments in several parallel technologies and infrastructures automatically lower prices during the transformation because the market already regulates them is neoliberal cloud cuckoo land.
This certainly does not answer the "social question" (Wissing) of how we will move in a climate-neutral manner tomorrow. Perhaps his voters will appreciate it. All others have recognized that Wissing has operated here fraudulent labeling.
To home page
Source: Tagesspiegel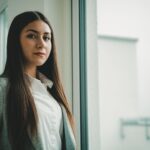 I have been working in the news website industry for over 4 years now, first as a reporter and then as an editor. I enjoy writing about politics news and am also an author. I try to cover a lot of different angles when it comes to my articles so that readers can get a well-rounded understanding of the story.