After the train accident with five dead in Garmisch-Partenkirchen almost ten months ago, Deutsche Bahn now wants to check another 180,000 sleepers nationwide. The company announced this on Thursday. "According to initial findings from the train accident in Burgrain, it cannot be ruled out that defective sleepers could have been one of the causes of the accident," it said.
Even if the investigations into the cause of the accident have not yet been completed, the decision was made to check numerous thresholds "as a precautionary measure". More than 80 million concrete sleepers are installed in the Deutsche Bahn network.
In the accident in Garmisch-Partenkirchen, a regional train derailed at the beginning of June last year. Four women and a 13-year-old died in the accident. 16 people were seriously injured, about 50 slightly.
Unsafe concrete sleepers are replaced
The precautionary measure could lead to further restrictions in the rail network, it said. Deutsche Bahn (DB) had already checked 200,000 concrete sleepers nationwide in the summer. "Irregularities in the material properties" were noticed in sleepers of a certain type and manufacturer. Around 137,000 of these sleepers have to be replaced.
In November, it was then announced that a further 130,000 sleepers from other manufacturers using the same type of stone were to be checked. Shortly after the accident, there were increasing indications that previous damage to concrete sleepers could have played a role.
The statement also said that Deutsche Bahn was tightening the regulations for inspections. According to this, stricter criteria for the classification of defective sleepers with a specific aggregate should apply in the future. If any abnormalities are discovered, Deutsche Bahn will react immediately and replace the sleepers as quickly as possible. Until then, there could be slowdowns or route closures. (dpa)
To home page
Source: Tagesspiegel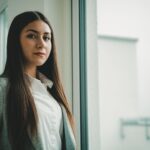 I have been working in the news website industry for over 4 years now, first as a reporter and then as an editor. I enjoy writing about politics news and am also an author. I try to cover a lot of different angles when it comes to my articles so that readers can get a well-rounded understanding of the story.