Transport Minister Clément Beaune was the guest of Europe 1 this Wednesday. At the microphone of Sonia Mabrouk, he returned to the meeting between the Prime Minister and the unions, which is to take place next week. If he advocates exchange and mediation, this meeting "will not be a second parliamentary debate", he warns.
The days of mobilization follow one another and always bring people together. On the occasion of the tenth day against the pension reform, nearly 740,000 people marched in the streets all over France according to the Ministry of the Interior. They were more than 2 million according to a count of the CGT.
Discussion with unions
If the number of demonstrators settles a little, the determination of the unions and their members to withdraw the reform, remains unchanged. So, for the past few days, the government has reaffirmed its desire to discuss with the unions.
"It is not yet a question of revoting a law which was passed in Parliament by 49-3", warns this Wednesday morning Clément Beaune, at the microphone of Europe 1. However, the unions, and Laurent Berger in the lead , absolutely want to discuss during the interview the legal retirement age, set by the current bill at 64 years. The objective is clear: to make the government back down on this subject.
A busy agenda
But the executive is accused of wanting to save time, pending the opinion of the Constitutional Council. "It is in no way a diversion", insists Clément Beaune. "The invitation was launched on Tuesday. Not all the unions have yet responded. Things will be discussed at the start of next week and we will have a very broad agenda. CFDT itself say we want to talk about pensions and work, which shows that, including in the mobilizations, there are many subjects which are carried away with this challenge", estimates the Minister of Transport.
"The question of pensions is not just about the question of the text of the law for 64 years," he continues. However, "the idea is not to have a second parliamentary debate around the Prime Minister's table. It would not be respectful of our democratic procedures. But there are plenty of subjects that could be discussed", concludes he at the microphone of Europe 1.
Source: Europe1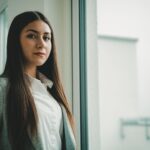 I have been working in the news website industry for over 4 years now, first as a reporter and then as an editor. I enjoy writing about politics news and am also an author. I try to cover a lot of different angles when it comes to my articles so that readers can get a well-rounded understanding of the story.