The Constitutional Council will make its decisions on the controversial pension reform on Friday April 14, "at the end of the day", he announced in a press release on Wednesday.
The Sages organize themselves. The members of the Constitutional Council will issue "two decisions" on Friday April 14: one on the constitutionality of the bill adopted in Parliament after an appeal to 49.3, and the other on the admissibility of the request for a shared initiative referendum. (RIP) launched by the left to challenge the pension reform.
Prime Minister Elisabeth Borne had seized the Constitutional Council directly on March 21 for a review of the text which pushes the legal age of departure to 64 years. Left-wing deputies and those of the RN each filed appeals to challenge the reform, and left-wing senators did the same.
Left-wing MPs received first
The Constitutional Council will receive deputies from the left for a hearing on Tuesday April 4 at 2:30 p.m., according to parliamentary sources. The RN group did not ask to be received, considering that its arguments were already included in its referral.
The opposition parliamentarians denounce in particular the recourse to an amending budget of the Social Security and to the time limits for examination constrained by article 47-1 of the Constitution. They believe that the "urgent" procedure has been "hijacked". These parliamentarians also raise the question of the senior index in companies, a "legislative rider" which would have no place in a budgetary text in their eyes.
On April 14, the Elders can decide to validate the whole text or to censor all or part of it. They must also decide on another procedure initiated by the left: the request for a referendum of shared initiative, a complex approach which has never succeeded so far.
About 250 opposition parliamentarians propose to submit to a referendum the fact that the legal retirement age "cannot be set beyond sixty-two years".
Paving the way for a potential referendum
The Council must check its admissibility, by looking at whether the consultation relates to the areas of "the organization of public powers, reforms relating to economic, social or environmental policy and to the public services which contribute thereto".
Then could open the collection of citizen signatures. The quota to be reached corresponds to one tenth of the voters, or around 4.87 million signatures, within nine months, to open the way to a referendum. The organization of such a consultation does not suspend the possible promulgation of the text on pensions, according to the constitutionalist Anne-Charlène Bezzina.
Source: Europe1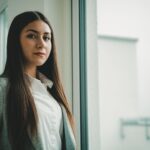 I have been working in the news website industry for over 4 years now, first as a reporter and then as an editor. I enjoy writing about politics news and am also an author. I try to cover a lot of different angles when it comes to my articles so that readers can get a well-rounded understanding of the story.