Next week, the unions are invited to Matignon by the Prime Minister. If the day is not yet official, this meeting must arrive before the 11th day of mobilization against the pension reform scheduled for April 6. Objective for Elisabeth Borne: "appease the country".
Will the dialogue finally take place between the government and the unions? Next week, Prime Minister Elisabeth Borne invites these same unions to Matignon, probably before the 11th day of mobilization against the pension reform scheduled for Thursday, April 6. For the moment, the day is not yet stopped. But concretely, what is the room for maneuver of the Prime Minister?
Soothe and act
In fact, it is almost nil. The executive absolutely does not want to go back on the key points of the reform. No question, therefore, of moving on the starting age at 64 years. However, the boss of the CFGT, Laurent Berger, promises to slam the door if the point is not mentioned. This is why, at this stage, Matignon remains vague and explains that the agenda for the meeting is not fixed. The entourage of the Prime Minister indicates that the discussions will focus on the theme of work, while ensuring that the unions will be able to address all the subjects they wish.
Questioned this Wednesday in the Senate, Elisabeth Borne explained that these discussions with the social partners would be part of the broader framework of the consultations that she will conduct in the coming days. "We must appease the country by bringing together goodwill. Today, we must not give up on acting, on the contrary, we must speed up, provide concrete answers that improve the daily lives of French men and women, "says the Prime Minister . Calming and acting with concrete solutions are therefore the two axes on which Elisabeth Borne intends to base the government project and the legislative agenda that Emmanuel Macron has asked him to build in the coming weeks.
Source: Europe1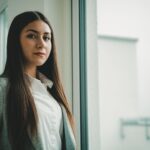 I have been working in the news website industry for over 4 years now, first as a reporter and then as an editor. I enjoy writing about politics news and am also an author. I try to cover a lot of different angles when it comes to my articles so that readers can get a well-rounded understanding of the story.