Elisabeth Borne offered the trade unions an interview at Matignon before the day of mobilization on Thursday April 6. For Laurent Berger and the other union leaders, the interview will only take place if the pension reform is addressed. Response on Wednesday April 5, according to information from Europe 1.
Last chance meeting. While contact had been almost broken since the start of the year, Elisabeth Borne offered the unions to receive them next week at Matignon. The invitation letter, very brief, does not mention any agenda. But only three possible slots: Monday, Tuesday or Wednesday, to receive the unions rue de Varenne in Paris.
Wednesday April 5, meet at Matignon
According to information from Europe 1, the union leaders want to go together to the Prime Minister's office on Wednesday April 5, on the eve of a new day of mobilization. For Laurent Berger and the others, the interview will only take place on the condition that the pension reform is addressed. Request accepted by the head of government, who fears to rob the popular boss of the CFDT. "All subjects can be discussed", assures the entourage of Élisabeth Borne, who describes an extremely open Prime Minister. "What we especially do not want is to see the images of Laurent Berger angry on the steps of Matignon", admits, in off, an adviser to the executive.
If the agenda remains to be defined, it should also integrate the employment of seniors and professional wear and tear if the exchange does not stall entry on the 64 years, which is very likely both the positions of one and others are distant. The unions want at least a break, at best a withdrawal of the reform, while the boss of the executive does not intend to change a line of the law adopted in Parliament. To find a way out of the crisis, Elisabeth Borne could choose to relax by decree certain methods of application of the text, in particular for employees in trades deemed difficult. A new "move" which has almost no chance of convincing the inter-union.
Source: Europe1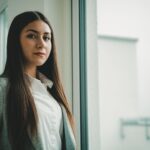 I have been working in the news website industry for over 4 years now, first as a reporter and then as an editor. I enjoy writing about politics news and am also an author. I try to cover a lot of different angles when it comes to my articles so that readers can get a well-rounded understanding of the story.