During his trip to the Hautes-Alpes to discuss the water plan, Emmanuel Macron broached the subject of pension reforms. 200 demonstrators were part of the reception committee at Lake Serre-Ponçon, kept at a distance from the President of the Republic, who evaded answers to questions relating to the retirement age.
This Thursday, Emmanuel Macron was traveling in the Hautes-Alpes to address the thorny issues facing the government. Among them, ecological questions with the demonstrations in Sainte-Soline, but above all the very controversial pension reform. At the edge of the Serre-Ponçon lake, the whistles of nearly 200 demonstrators, kept several hundred meters away, were audible despite the noise of the wind. A detail that did not escape the president, although the latter nevertheless evaded the delicate questions on the postponement of the legal retirement age, from 62 to 64 years.
"But I'm not going to say the same thing every four days, otherwise we stutter. Honestly, we have to move forward," he argued, before justifying his trip, "We have to respond to the drought problems. We have to prepare for the coming season. I'm doing my job." The water sobriety plan will therefore be effective by this summer with the objective of increasing the reuse of wastewater from 1 to 10% by 2030.
"Collective intelligence and the sense of effort"
"Those who explain to the nation that nothing needs to be changed to live well are like those who decided, 62 years ago here, not to move anything." The Head of State has thus multiplied the announcements concerning the water plan, but also took the opportunity to allude to the political crisis which affects Savines-le-Lac throughout its history, a municipality intimately linked to the artificial lake, a consequence of the construction of a dam.
"We are a nation that knows that it is through collective intelligence and a sense of effort, sometimes for generations to come, because it is not always for us that we build great things", supported Emmanuel Macron, "So thank you for this lesson given by the inhabitants of your commune." The conclusion of his speech was therefore a way of insisting, once again, on the notion of sacrifice that he supports to justify this reform.
Source: Europe1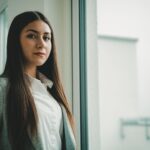 I have been working in the news website industry for over 4 years now, first as a reporter and then as an editor. I enjoy writing about politics news and am also an author. I try to cover a lot of different angles when it comes to my articles so that readers can get a well-rounded understanding of the story.