"I was wrong in not pointing out that the Germans killed in via Rasella were Nazi soldiers, but I thought it was obvious and obvious as well as well-known. I don't know if the news, published several times and which I took at face value, is actually wrong. South Tyrolean reservists employed in the German police were also part of the military band of the corps". Thus the president of the Senate, Ignazio La Russa. And he added: "With the exception of the people who have commented speciously and in bad faith, I want instead to apologize to those who, even on the strength of inaccurate reports, have nevertheless found reasons to feel offended".
ANSA Agency
La Russa: "Via Rasella page anything but noble" – Politics
'Via Rasella was a far from noble page of the resistance, those killed were a musical band of semi-retired and non-Nazi SS members'. Thus the president of the Senate, Ignazio La Russa. Wrath of the Anpi: 'unworthy words'. Schlein: 'Unacceptable'. M5s: they want to distract us. Calenda: it is inadequate (ANSA)
Source: Ansa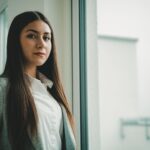 I have been working in the news website industry for over 4 years now, first as a reporter and then as an editor. I enjoy writing about politics news and am also an author. I try to cover a lot of different angles when it comes to my articles so that readers can get a well-rounded understanding of the story.