After Olivier Dussopt in "Têtu", and Emmanuel Macron in "Pif Gadget", Marlène Schiappa also gave an interview in an unexpected magazine, "Playboy". A number to be published on April 6, and whose timing questions the opposition and majority deputies before the next day of mobilization against the pension reform.
This is not an April fool's joke launched by the government. Secretary of State Marlène Schiappa will pose well on the front page of the magazine Playboy in the April 6 issue. The former Secretary of State for Equality between Women and Men gives a lengthy interview, but what is most striking is the timing of this interview, just a few days after the end of the parliamentary process of the pension reform and while the protest is still lively in the street.
After Olivier Dussopt's coming out in the magazine Stubbornwhere the Minister of Labor reveals his homosexuality, and the interview of President Emmanuel Macron in Pip GadgetMarlène Schiappa is therefore revealed in Playboy, over 12 interview pages and four pages full of photos, to talk about feminism, abortion or even LGBT rights.
"It's not their role", tackle Marine Le Pen
This communication plan is decried by the opposition, in the forefront of which Marine Le Pen. "It's not their role. From the moment the President of the Republic gives a major interview, in the midst of a political and social crisis, in 'Pif Gadget', I think the ministers feel a little free to do almost anything", tackles the former presidential finalist for the National Rally.
However, the magazine's choice Playboy also divided within the executive. "Inappropriate and clumsy", thunder some majority MPs. It is on the contrary "justified in view of the known feminist commitments of Marlène Schiappa", believe other Renaissance deputies.
The Secretary of State had in any case not warned Matignon, who discovered this on Friday in the press. The magazine will therefore appear on Thursday, at the same time as the next day of mobilization against the pension reform.
Source: Europe1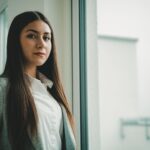 I have been working in the news website industry for over 4 years now, first as a reporter and then as an editor. I enjoy writing about politics news and am also an author. I try to cover a lot of different angles when it comes to my articles so that readers can get a well-rounded understanding of the story.