Federal Interior Minister Nancy Faeser is hoping for an agreement in June on the asylum reform that has been controversial in Europe for years. "I see Schengen in danger if we don't really manage to reach an agreement there in the next few months," said the SPD politician on Thursday in Berlin. In the Schengen area, to which many European countries belong, there is actually freedom to travel, but some states control their borders. "And of course June 8th is very important. It would be great if we could do it there."
On June 8th, the EU interior ministers want to deal with the topic again in Luxembourg. The EU states are currently trying at full speed to agree on the basics of a reform of the European asylum system. In particular, the question of whether there should be preliminary checks on asylum applications at the European external borders and a possible distribution of refugees in Europe is controversial.
If an agreement is not reached in June, negotiations can also take place later, said Faeser. "But at the moment we should try very hard to actually make progress on June 8th."
There is a risk of mass imprisonment of those seeking protection.

Clara Bünger, spokeswoman for the left-wing faction on refugee policy
Her Austrian counterpart Gerhard Karner, with whom Faeser had previously spoken, made a similar statement. "We have to do something. We have to take a step forward at European level." A functioning protection of the European external borders is crucial for the entire system. It must be clear that those who have no right to asylum must return to their homeland. "I really think that we will and must make good progress here." In the case of people who have practically no chance of asylum, procedures at the borders must be completed "within a few hours, within a few days".
The refugee policy spokeswoman for the left-wing faction, Clara Bünger, warned with regard to the reform plans: "There is a risk of mass imprisonment of those seeking protection and the de facto elimination of the individual right to asylum in the EU." .June do not agree. (dpa)
Source: Tagesspiegel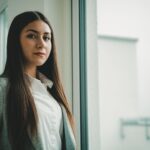 I have been working in the news website industry for over 4 years now, first as a reporter and then as an editor. I enjoy writing about politics news and am also an author. I try to cover a lot of different angles when it comes to my articles so that readers can get a well-rounded understanding of the story.