One year after his first initiative, Federal President Frank-Walter Steinmeier reaffirmed his initiative for the introduction of compulsory social working hours. A compulsory period "would be a gain for the inner strength of our democratic way of life in uncertain times," Steinmeier wrote in a guest article for the "Frankfurter Allgemeine Zeitung" (Friday edition).
He considers it encouraging that, according to surveys, 65 percent of German society agreed to this proposal, which he first made public a year ago.
His initiative is "an answer to the destructive effects of social fragmentation," wrote the Federal President. Many "structures of solidarity" are becoming fragile: "They are increasingly lacking in breadth, duration and reliability."
In his contribution, the Federal President named the prerequisites for the introduction of a compulsory working time. Above all, a broad political consensus is necessary. In Parliament, there must be the necessary majority for a constitutional amendment, "which we do not yet have for a mandatory period".
Another obstacle is that the approval of the younger generation has so far only been just over 50 percent: "It would be wrong for older people to decide with their majority on the duties of younger people," wrote Steinmeier. There must also be a willingness on the part of society "to let our service to the community cost us something".
Because it is not true that the state can save money through compulsory service. The opposite is the case, wrote Steinmeier. The state must spend money on a social obligation to ensure the livelihood and accommodation of the service providers.
According to Steinmeier's idea, the length of compulsory social service should be between six months and one year. It should be possible to complete them in different phases of life. Although the time after graduation or vocational training is obvious, but also later, "when taking a break from work, such a service can be special". (AFP)
Source: Tagesspiegel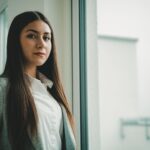 I have been working in the news website industry for over 4 years now, first as a reporter and then as an editor. I enjoy writing about politics news and am also an author. I try to cover a lot of different angles when it comes to my articles so that readers can get a well-rounded understanding of the story.