After having tabled their two bills on immigration, Les Républicains are working on the future and in particular on the next European elections. A ballot that questions the right on the political line to adopt as well as the incarnation. The party leadership wants to take matters into their own hands to avoid another electoral accident.
After the immigration bills, it's time for the next European elections for Les Républicains. If this election questions the right on the political line to adopt as well as the incarnation, the party leadership wants to take things in hand to avoid a new debacle. According to information from Europe 1, a working group has planned to meet in early June around François-Xavier Bellamy and Michel Barnier. Around the current and the former MEP, the deputies like Jean-Louis Thiériot (specialist in military questions) and Annie Genevard, but also the senators Jean-François Rapin and Christian Cambon.
The objective: to stop a clear line, capable according to a framework, of "loosening the Macron / Le Pen jaw". "We will have to prove our uniqueness, without falling into the political slogan 'for or against the EU' and at the same time be clear so that the voter knows what he is buying", sums up an adviser.
First the line then the incarnation
The challenge is daunting, and the problem identical to that of the presidential election: finding a third way, this time between the claimed Europeanism of the Renaissance and the acerbic criticism of the functioning of the European Union of the National Rally. Without forgetting Reconquest, the party of Eric Zemmour, which had already siphoned off part of the LR electorate in the last presidential election. The staff of the Republicans is now convinced that a redemption in 2027 will necessarily pass by a significant score in the Europeans. A finding that has so far not been unanimous, many being ready to ignore this election.
Finally, there remains the question of incarnation. For now, the contenders are not jostling for the top of the list, so the incumbent François-Xavier Bellamy is preparing to return there. "He is on the block" underlines a relative, confident about the results he will have to defend, in particular against Renaissance deputies whom he accuses of voting with the left in the European Parliament.
Source: Europe1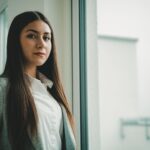 I have been working in the news website industry for over 4 years now, first as a reporter and then as an editor. I enjoy writing about politics news and am also an author. I try to cover a lot of different angles when it comes to my articles so that readers can get a well-rounded understanding of the story.