Chancellor Olaf Scholz (SPD) has warned Russia not to rely on freezing the war against Ukraine along the territory it has conquered so far.
"Russia must understand that it cannot be about concluding a kind of cold peace – for example by turning the existing front line into the new 'border' between Russia and Ukraine. That would only legitimize Putin's robbery," he told the "Kölner Stadt-Anzeiger" (Friday). "It's more about a fair peace, and the prerequisite for this is the withdrawal of Russian troops."
The Chancellor left open the question of whether this also applies to the Crimean Peninsula, which has been occupied by Russia since 2014. When asked whether his condition also applied to Crimea, he merely reiterated his statement: "The withdrawal of troops. It is not up to us to formulate what agreements Ukraine wants to make on behalf of Ukraine."
Scholz used the more vague phrase "withdrawal of troops" rather than "withdrawal of troops," which could mean: all troops.
Scholz also dodged the question of whether Russian President Vladimir Putin should be overthrown. "I don't believe in such speculative questions. In the end, there will have to be an agreement between the governments in Moscow and Kiev," said the Chancellor. It has been some time since his last phone call with the Kremlin chief. "But I intend to speak to Putin again in due course." (dpa)
Source: Tagesspiegel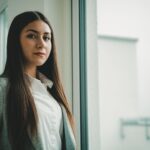 I have been working in the news website industry for over 4 years now, first as a reporter and then as an editor. I enjoy writing about politics news and am also an author. I try to cover a lot of different angles when it comes to my articles so that readers can get a well-rounded understanding of the story.