The Bundestag has approved plans for a billion-euro reform of long-term care insurance. The traffic light coalition's draft law was approved on Friday by 377 votes in favour, 275 against and two abstentions.
The Health Committee made changes again in some places this week. The reform provides for an increase in care contributions from employees and employers from July and from next year also higher benefits for caregiving relatives.
According to the law, people who look after people in need of care at home will receive five percent more care allowance as of January 1, 2024. Shortly before the vote, a so-called relief budget was again written into the draft law to enable caregiving relatives to be represented. At the same time, however, the planned increase in cash and non-cash benefits in care from 2025 was reduced from five to 4.5 percent.
To finance the overall reform, the general contribution rate for long-term care insurance is to rise from 3.05 percent of gross wages to 3.4 percent on July 1. It is paid half by the employee and half by the employer.
At the same time, the surcharges for childless people will be increased from 0.35 to 0.6 percentage points. This should bring in total additional income of 6.6 billion euros per year. (AFP)
Source: Tagesspiegel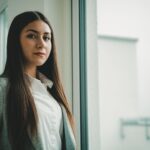 I have been working in the news website industry for over 4 years now, first as a reporter and then as an editor. I enjoy writing about politics news and am also an author. I try to cover a lot of different angles when it comes to my articles so that readers can get a well-rounded understanding of the story.