A large majority of the youth and family ministers of the federal states give tailwind for basic child security against child poverty – even if there are still unanswered questions in the federal government.
"The introduction of basic child security is a family and socio-political milestone in order to create more social justice for many children, young people and their families in Germany," says the decision, which is available to the German Press Agency and which all countries except for Bavaria agreed. The cash benefits would have to be supplemented by local offers for support and equal educational opportunities.
Federal Family Minister Lisa Paus (Greens) was confident that open questions in the traffic light coalition can be resolved soon and that a draft law is possible after the parliamentary summer break. "The talks are very advanced," said Paus. "It's not just a question of the budget, it's also about the conception." There were still changes.
Green leader Ricarda Lang welcomed the agreement reached by the youth and family ministers' conference in Potsdam on the rapid introduction of basic child security. "Now the federal states are also saying it in black and white: the basic child security system from Family Minister Lisa Paus must come. This is tailwind for us in the federal government – and a clear signal to the families and millions of children in Germany who are affected by poverty," Lang told the newspapers of the Bayern media group. Families are currently falling through the cracks because they do not know that they can get support or because the application is too complicated. "We want that and we will change that."
Brandenburg's Family Minister Ursula Nonnemacher (Greens), co-host of the conference, said: "It is important that things just move forward now and that we really fight child poverty in our state."
Bavaria does not agree with the application
Bavaria was the only federal state to vote against the decision of the conference of family ministers to introduce basic child security. Bavaria did not join the application because "we are not convinced that these services can be bundled in this way (.) and that they will actually help families quickly," said Bavaria's Family Minister Ulrike Scharf (CSU). "We are completely in agreement on the objective." She called for a speedy reassessment of the subsistence level for children.
Lang sharply criticized Bavaria's departure: "Unfortunately, the Bavarian government could not bring itself to be a constructive voice in the fight against child poverty today. 15 countries have spoken out against the CSU's vote to simplify and improve support for children and families. The fact that Markus Söder primarily relies on blocking when it comes to substantive politics is nothing new. But when every fifth child in Germany grows up in poverty, that is particularly regrettable and a slap in the face for families in Bavaria."
Basic child security is the central socio-political project of the traffic light coalition – it is intended to bundle services for children such as child benefit, the standard rate for children in basic income and the child supplement and to better combat child poverty.
Paus has so far estimated costs of twelve billion euros, for which Finance Minister Christian Lindner (FDP) sees little scope in the budget. Paus left open whether she would stick to the amount, but said one could "look again" at various components.
More parental allowance and less discrimination when breastfeeding
The youth and family ministers are also calling for more support for low-income parents with parental benefits. Hamburg's family senator Melanie Schlotzhauer (SPD) said it was about increasing the basic parental allowance. According to the youth and family ministers, the number of men taking parental leave should also increase by making the partnership bonus more attractive for parents. The proportion of fathers was exactly 25.3 percent in 2021 after 24.8 percent in the previous year.
The conference promoted breastfeeding in public to reduce discrimination against mothers. The decision said: "Every mother must be able to feed her child according to the existing breastfeeding recommendations and at her own discretion, without suffering any social or legal disadvantages." (dpa, Media Group Bavaria)
Source: Tagesspiegel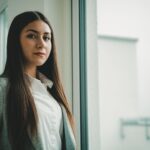 I have been working in the news website industry for over 4 years now, first as a reporter and then as an editor. I enjoy writing about politics news and am also an author. I try to cover a lot of different angles when it comes to my articles so that readers can get a well-rounded understanding of the story.