According to the election management, there was a glitch in the election for the Bremen Parliament on May 14: around 280 ballot papers with up to 1,400 votes were lost.
The error will not affect the allocation of seats to the parties in the foreseeable future, said a spokeswoman for the election management on Friday. However, there could be shifts within the party lists, so that successors move into the state parliament or members of parliament lose their seats.
The state returning authority wanted to bring the matter before the Bremen election examination court itself. If necessary, this could order a repeat of the election in the four affected constituencies.
In Bremen, the ballot papers are not counted in the polling station on election day in the evening, but are taken to a central counting center. The spokeswoman said fewer notes arrived there than stated. In each of four polling stations, a box of ballot papers was allegedly destroyed along with unused voting documents.
The winner of the election in the smallest federal state is the SPD ahead of the CDU. SPD, Greens and Left Party want to continue to govern together. In the state of Berlin, the 2021 election to the House of Representatives was fraught with so many glitches that it had to be repeated this February. (dpa)
Source: Tagesspiegel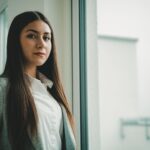 I have been working in the news website industry for over 4 years now, first as a reporter and then as an editor. I enjoy writing about politics news and am also an author. I try to cover a lot of different angles when it comes to my articles so that readers can get a well-rounded understanding of the story.