SPD General Secretary Kevin Kühnert has sharply criticized the CDU's considerations for a further increase in the retirement age. "Retirement at 72, as proposed by CDU program manager Carsten Linnemann, is a disrespectful attack on long-term employees in Germany," Kühnert told the web.de News portal on Friday.
"Just because Friedrich Merz still wants to be Chancellor at the age of 70, others no longer have to work until they fall down," said Kühnert, referring to the 67-year-old CDU leader. There are other ways to keep the pension stable despite the demographic development.
"We have two million unfilled jobs in the country. If we fill them again in the future, we would be in an even better position in terms of pensions," said Kühnert. The SPD politician named the immigration of additional workers and the "liberation of women in the involuntary part-time trap" as important parameters for this.
The background is consultations in the CDU about their planned new basic program. The demand to link the start of retirement to life expectancy is being considered. CDU Vice Linnemann said on Tuesday in the ZDF program "Markus Lanz": "It makes sense that we work longer as we get older."
Accordingly, the retirement age should increase by four months in the future if life expectancy increases by one year. When asked by the moderator whether the retirement age would then rise to 70 or 72, Linnemann replied: "Of course you'll get there at some point". Otherwise the social system could no longer be financed. (AFP)
Source: Tagesspiegel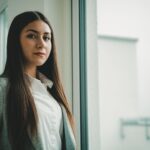 I have been working in the news website industry for over 4 years now, first as a reporter and then as an editor. I enjoy writing about politics news and am also an author. I try to cover a lot of different angles when it comes to my articles so that readers can get a well-rounded understanding of the story.