The future Federal Health Minister Karl Lauterbach has already refuted a widespread assessment: that he cannot find his way around in the SPD's internal power games. If this were so, Lauterbach would never have got into the office that many in the party, above all Olaf Scholz, entrust him with overcoming. Lauterbach owes the leap in his career to his role of corona explainer and reminder, which was hardened in the pandemic.
Scholz confirmed this again quite blatantly when announcing the personnel. Most Germans would have liked Lauterbach as health minister, said Scholz. And added, almost as if he surrendered: "He will."
There can be no doubt about Lauterbach's passion for health politics and science, it is also what made him one of the most frequent talk show guests in the pandemic. At the same time, that shouldn't hide the fact that Lauterbach – who mostly doesn't care what others think of him – knew how to use his new popularity.
Namely as an unspoken means of pressure in one's own party, which should not be able to get past him in the end. The plan worked.
The Greens and FDP did not want the ministry
Lauterbach happened that neither the Greens nor the FDP wanted to take over the Ministry of Health, simply because there is hardly anything to gain politically, but all the more to lose. This picture also fits that Bavaria's Prime Minister Markus Söder has just come out as a Lauterbach fan, like many others in the Union. You all know that the very popular Lauterbach can very quickly become a very unpopular Minister of Health.
First of all, because Lauterbach can no longer lead the caution team in the corona pandemic, but as minister will be responsible for maintaining and defending the balanced traffic light course. First example on Monday: Lauterbach said he wanted to reduce the number of infections in order to enable safe travel over the Christmas holidays. Wouldn't Karl Lauterbach as we know him from Twitter urgently have warned against going away for Christmas, even abroad? It is precisely this comparison between old Karl and the new Minister Lauterbach that will become a popular exercise for the Union parties.
In addition, Scholz did not present a corona minister, but a health minister. In addition to the acute emergency pandemic, there is the thankless task of getting a health system on track that faces a dramatic financial gap when the baby boomers enter the retirement age and will soon be caregiver, to name just one of the infinite number of construction sites .
When Lauterbach was still on the fringes of political life, Lauterbach had quite specific ideas with which you don't necessarily get likes on Twitter today. For example, who knows today in the general public that Lauterbach was one of the leading advocates of a radical centralization of hospital structures, combined with the dismantling of (intensive) beds in rural areas?
But that's exactly why Lauterbach can be the right man at the right time in the right house. Clear ideas about what is right, inevitable and what is to be expected of the population – these could be the decisive prerequisites that a minister must bring with him who should and must make the German health system future-proof.
That Lauterbach will try to postpone unpleasant decisions in order to recommend himself for the next step in his career – that should already have happened in the department – is not to be feared. Because Lauterbach is now where he always wanted to be. If he can get Germany through the pandemic passably, that would be a good start.
Source From: Tagesspiegel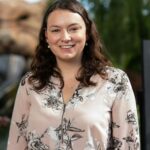 I am a technology author with 8 years of experience in journalism. My writing covers the latest technology advancements and trends, drawing on my expertise in news journalism and social media platforms. I have contributed to major media outlets such as The New York Times, The Wall Street Journal, and Reuters.