While Ukraine sees itself threatened by a Russian troop deployment on its border, President Volodymyr Selensky is increasingly getting into internal conflicts in the middle of his term of office. For some time he has been fighting an open battle with the richest oligarch in the country. Rinat Akhmetov, who owns large parts of the coal and steel industry in the rebel-controlled east of the country, mobilizes an information war on his Kiev TV channels against the head of state. Zelensky accuses the billionaire of preparing a coup.
In fact, Selenski offers a target for domestic political attack. The former actor had stoked high expectations of himself, but so far he has not been able to meet them, which is an important reason for the Russian aggression – but not only. Reforms are not making headway, and corruption is still rampant. Two and a half years after taking office, critics accuse Selensky of acting increasingly authoritarian and in some cases unconstitutional.
Relations with Akhmetov recently deteriorated after the president signed a controversial law in November aimed at reducing the influence of oligarchs in politics. He will do everything in his power, according to Akhmetov in the newspaper "Ukrainska Pravda", to prevent authoritarianism and censorship in Ukraine. Critics accuse him, however, that the law could be used to weaken political opponents. After all, it is the Security Council headed by the President who decides who is an oligarch and who is not.
"Some points of the law could indeed be challenged by the constitutional and international courts," says Kiev political scientist Vladimir Fesenko. Nevertheless, it is an instrument to control the influence of oligarchs on politics. The need for this has existed for over 20 years.
The Ukrainian President is increasingly thin-skinned when it comes to critical questions
The massive corruption in Ukraine cannot be fought without disempowering the oligarchs. This is also clear to Western partners and so the European Union welcomed the efforts made by the Ukrainian government. However, it is doubtful how rigorously this struggle is waged. Recent publications on global tax evasion and money laundering cast a bad light on Ukraine. 38 Ukrainians, more than from any other country, are named in the so-called Pandora Papers. Among them also President Zelensky himself.
The Ukrainian President is increasingly thin-skinned when it comes to critical questions from the press. At the same time, he is increasingly disappointed in foreign policy matters by Western partners. Although not an issue in his election campaign, after taking office, Selenski quickly went over to openly expressing the country's willingness to join the EU and NATO. A wish that observers consider to be unrealistic. "The Ukrainian government should accept that it is treated as a neighbor," says André Härtel, political scientist and Ukraine expert at the Science and Politics Foundation. Instead of demanding EU accession, the country should concentrate on specific cooperation projects.
However, observers cannot see a clear foreign policy strategy. Ukraine is in a difficult situation. Eastern Ukraine has been at war with Russian-funded and supported separatists for seven years. Selensky wanted to end this war, but could not keep his election promise. "The key to resolving the conflict lies in Moscow," says Härtel.
Since most people in Ukraine are also aware of this, it did no harm to Selensky that he did not keep his election promise. Surveys show that a majority of the population blames the Russian government for the ongoing war and wants tougher crackdown on the separatist areas.
Selensky appears more self-confident than his predecessor Poroshenko. At the end of October, the Ukrainian army deployed a Turkish drone in eastern Ukraine for the first time. "He wants to show that Ukraine can defend itself," says Härtel. In addition, three pro-Russian television channels were closed and sanctions were implemented against the pro-Russian politician Viktor Medvedchuk, who has close family ties to Russian President Vladimir Putin. The approach earns Selenski a lot of sympathy, in the polls he leads before all other politicians.
Source From: Tagesspiegel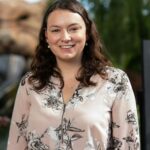 I am a technology author with 8 years of experience in journalism. My writing covers the latest technology advancements and trends, drawing on my expertise in news journalism and social media platforms. I have contributed to major media outlets such as The New York Times, The Wall Street Journal, and Reuters.