DECRYPTION
The dilemma of political parties in the run-up to the presidential election next April. If gauges for indoor and outdoor events have been put in place by the government in the face of Covid-19, the measure will not apply for political meetings in the name of democracy. In this context, the different parties have chosen various solutions to maintain their campaign despite the pandemic.
No gauge for Eric Zemmour, LFI or the RN
First, parties act as if nothing has happened or almost nothing, and will not impose any gauge during large gatherings. This is the case of Eric Zemmour, of rebellious France (LFI) and of the National Rally. The deputy RN Sébastien Chenu, spokesperson for Marine Le Pen, made it clear on Wednesday morning on Europe 1: "The question does not arise. The Constitution allows, normally until proven otherwise (…), to political meetings and meetings to be able to be held without limitation ".
Other parties have not yet decided, like the Republicans. Two lines clash in the LR staff on the maintenance or not of meetings. Candidate Valérie Pécresse has still not made any rallies. She had even canceled the one planned after her appointment because of the epidemic.
A gauge at LREM, adjustments to the PS and EELV
At La République en Marche, we decided to apply the gauges to all events, as the spokesperson of the party Maud Bregeon indicated on Tuesday on Europe 1. On the side of the PS and Anne Hidalgo, it will be a meeting with a health pass, and for the environmental candidate Yannick Jadot, EELV has planned small gatherings to avoid contamination.
The other solution for the parties would be to hold their rally outside. But it costs more because it is more difficult to sound, and between January and April, the weather is regularly rainy. This is why no political camp has chosen, for the moment, this idea.
Mayor Karl Olive's call for party accountability
The various right-wing mayor of Poissy in the Yvelines, Karl Olive, however calls the executive "in good sense" by also establishing gauges in meetings. In a tweet, the mayor believes that the French "would not understand this difference between concerts and meetings".
The French would not understand that the outdoor and indoor audience gauges announced by Mr. @JeanCASTEX are not applicable to political meetings. National unity in this area must prevail. I appeal to common sense. And the constitutional council will follow.

— KARL OLIVE (@KARLOLIVE) December 28, 2021
If he stressed that this measure falls within the competence of the Constitution, Karl Olive appeals, in Europe Midi, "the responsibility of party leaders, whoever it is, to adjust its gauges in the same way as what is desired in terms of theaters or concerts (…). The ball is in all political parties It is up to them to be in tune with reality, "he added, insisting on not opposing the cultural and political worlds on the question of gauges.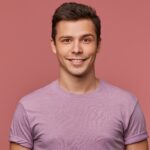 As an entertainment author with over 7 years of experience, I bring a diverse background to my writing. I have a proven track record in the journalism industry. My expertise extends beyond writing, as I have experience producing video content for websites and social media platforms, offering a well-rounded perspective on the entertainment world