For fear of being infected with the coronavirus, every third person in need of care in Germany who is cared for by relatives at home will soon not have left their own apartment for months during the lockdown. The vast majority of those cared for at home (81 percent) also avoided any contact with people outside their own household – also for reasons of uncertainty and self-protection. As a result, there was mainly severe psychological stress among those in need of care (78 percent) and their relatives (84 percent).
In sparse figures, this is the result of the first nationwide study on the situation of more than three million people cared for at home in Germany and their families during the pandemic. On behalf of the Social Association VdK, social scientists from the Osnabrück University of Applied Sciences asked more than 16,000 VdK members, including both those in need of care and caring relatives, online about how they had managed to maintain home care during the pandemic and how they coped with the restrictions.
So far, neither politics nor science has found it worth the effort to draw their attention to the needs of the large group of those who have been caring for their relatives, often voluntarily for many years, and in their own four walls – cost-cutting, quiet and mostly feminine. This is not about unfortunate individual fates, emphasized VdK President Verena Bentele yesterday at the presentation of the investigation in Berlin, "We are talking about 3.1 million people who are cared for at home and their relatives, we are talking about 80 percent of all People in need of care in Germany ".
The government has launched rescue packages worth millions for the nursing homes, and at least applause and bonuses for the nursing staff. Those who care for or are cared for at home have come away empty-handed. Bentele called these people the "forgotten of the pandemic" – and threatened legal action. The VdK will "now sue for the collected increase in the care allowance – if necessary up to the Federal Constitutional Court". Because the increase in all care benefits to the amount of 1.8 billion euros was announced in the coalition agreement, but was not implemented in the care reform in July either.
With the pandemic, her life changed suddenly
The pensioner Edeltraud, who traveled to Berlin from Baden-Württemberg, gave an insight into the everyday life of those affected by Corona – beyond sober statistics – into the moments of despair and fear, overstrain and exhaustion, but also gratitude and confidence Ghosts. In Biberach, her hometown, the now 67-year-old had worked as a laboratory assistant until two years ago, in partial retirement, even though her husband Peter Geister was already suffering from dementia at that time and needed care. "But he went for a lot of walks, he could still go shopping, he knew a lot of people."
With the pandemic, your life changes suddenly. "We both belonged to the risk group, but above all I was afraid that he would get infected and then I would not be allowed to visit him in the hospital – he would never have understood that," says Edeltraud Geister. So she forbids him to take the beloved walks, asks the children to leave their purchases on the doorstep – just no physical contact. Her husband becomes suspicious, why is she forcing him to put on a mask? The couple argue. Meanwhile, Peter Geister's illness is progressing, and at night he is plagued by fearful dreams.
At this point, it is the first lockdown, Edeltraud Geister defends herself against the idea that she could no longer take care of the care on her own. Give away your husband? Never. An assessment that many people in need of care and their relatives share, according to the study: Even during the pandemic, they considered their situation at home to be significantly better than in the nursing home. Only twelve percent of those surveyed said they felt helpless and left alone.
But then at Peter Geister not only ergo and physio appointments are canceled and the day care is closed. All the little supports that relieve her in everyday life, give her strength, they break away. The domestic help: quits the job, the risk of infection is too high. The gymnastics group: only sees them with a zoom. The coffee chat with friends: better not.
The study states: "37 percent of care households no longer made use of support offers, mainly because they were closed." In the lockdown in spring 2021, Edeltraud Geister is at the end of her tether. Depression, admission to the clinic. Who should look after her husband now?
The VdK yesterday called for a crisis and disaster plan that should ensure care at home, even if people in need of care and their relatives could no longer or would no longer leave the house. Outpatient services for care at home should be increased; To expand relief offers for caring relatives.
It would be a token of appreciation and respect for the performance of family carers. For many of those affected, however, it comes too late: Peter Geister has been living in a nursing home since June.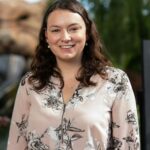 I am a technology author with 8 years of experience in journalism. My writing covers the latest technology advancements and trends, drawing on my expertise in news journalism and social media platforms. I have contributed to major media outlets such as The New York Times, The Wall Street Journal, and Reuters.