Bundestag Vice President Roth reports additional income
After Annalena Baerbock and Cem Özdemir, the third prominent member of the Greens in the German Bundestag added his additional income very late. The Bundestag Vice-President Claudia Roth has stated on her Bundestag page since 2013 that she received between 3,500 and 7,000 euros in 2013. At the time, Roth was party leader. First of all, the platform "parliamentwatch.de" reported on Twitter.
In mid-May, the Green Chancellor candidate Baerbock reported to the Bundestag administration special payments of more than 25,000 euros that she had received from her party in recent years as federal chairwoman.
A few days later, Özdemir reported Christmas bonuses for the years 2014 to 2017 in the amount of more than 20,500 euros after he and his employees noticed that this had inadvertently not happened. His office said at the time that he was not asked to do so by the Bundestag administration.
Members of the Bundestag do not actually have to make payments from paid activities public in detail. Instead, income levels are mentioned on their Bundestag pages. (Tsp)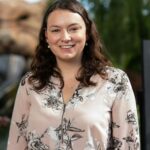 I am a technology author with 8 years of experience in journalism. My writing covers the latest technology advancements and trends, drawing on my expertise in news journalism and social media platforms. I have contributed to major media outlets such as The New York Times, The Wall Street Journal, and Reuters.