Supporters of Afghan local staff direct serious allegations to the federal government
German supporters of Afghan local staff have accused the federal government of willful failure in rescuing the former employees. "We are overwhelmed and bitter to an extent that we cannot put into words"said the chairman of the Afghan local staff sponsorship network, Bundeswehr officer Marcus Grotian, in Berlin on Tuesday. "We are morally injured by our own government, and that is shameful."
Grotians Verein has been campaigning for local forces in the Bundeswehr and other German agencies in Afghanistan for years. The officer made a number of allegations against German government agencies: They had ignored warnings of the threatened takeover of power by the Taliban for too long. With excessive bureaucracy they tried to keep the number of local workers leaving for Germany as low as possible. In addition, they said the number of local workers authorized to leave the country was far too low.
Grotian accused the government authorities of "using bureaucratic tricks" to "reduce" the number of Afghans authorized to leave the country. The figures given by the federal government of 2500 Afghans entitled to leave the country, 1900 of whom are already in Germany, are "by no means correct"said Grotian. His association assumes 8,000 people are entitled to leave the country – former local employees including core families.
This is one of the bureaucratic hurdles that Grotian particularly criticized Two-year period for local staff: Initially, permission to leave the country was only granted to local staff who had worked for German positions in Afghanistan in the previous two years. In June the regulation was relaxed – the time limit was canceled for local staff who had worked for the Bundeswehr or other German security authorities.
However, this meant that those local staff who had worked for other positions were ignored, complained Grotian. He reported on an Afghan woman who was still working for the development aid organization GIZ in 2017. In the past few days she made it to Kabul airport "as far as German soldiers – and was turned away there" because she was not on an exit list.
"Local staff were turned down because they worked for the wrong ministry at the wrong time", lamented Grotian. His demand is "not to reject all those who were employed for us, but to take them with us".
The sponsorship network headed by Grotian claims to have the goal of supporting the local staff when they start in Germany. "We have this responsibility towards the people who have risked their lives for us and for our goals", it says on the website. Grotian himself was stationed in Afghanistan as a Bundeswehr officer. (AFP)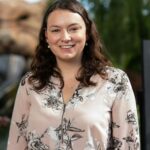 I am a technology author with 8 years of experience in journalism. My writing covers the latest technology advancements and trends, drawing on my expertise in news journalism and social media platforms. I have contributed to major media outlets such as The New York Times, The Wall Street Journal, and Reuters.