There is no lack of confessions. "Our thoughts are with the many women who have to fear for their lives these days and hours because they have become politically active," said Angela Merkel last week. Armin Laschet demanded that committed women "had to be given an opportunity to get out of Afghanistan as soon as possible". He even met a refugee Afghan women's rights activist. After the Taliban came to power, women and especially women's rights activists in Afghanistan are threatened with life and limb. But will the confessions also be followed by deeds?
For foreign policy, women's rights are in fact second-order human rights
Human rights play a subordinate role in German foreign policy – and women's rights are in fact second-order human rights in international politics. The fight for women's rights is still considered a "soft topic". Where German foreign policy and the Chancellor most recently campaigned for human and freedom rights at the diplomatic level, it was primarily about the "classic" political struggles, about opponents of the regime in the institutional sense. In what was probably her last personal meeting with Vladimir Putin, Angela Merkel demanded the release of Alexei Navalny. The Belarusian opposition leader Svetlana Tichanovskaya also received the Chancellor.
From the perspective of international politics, women are still often "women and children" – that is, not actors, but rather those in particular need of protection
The concerns of women's rights activists, on the other hand, are more likely to be seen as a matter for development aid. Women are still mostly on the agenda of international politics as "women and children", as particularly vulnerable people, not as actors, says Sarah Bressan, research assistant at the foreign policy think tank "Global Public Policy Institute".
It is true that the importance of women's rights in foreign policy has grown in recent years, albeit at a low level. "Feminist foreign policy" has become a separate research area and is supported by active think tankers in governments. The Federal Foreign Office also works with the "Center for Feminist Foreign Policy". Women like its founder Kristina Lunz demand that women's rights and women as a group be considered in all foreign policy decisions. However, the violation of women's rights has not yet become a real guideline for action. "The Federal Foreign Office has been involved in selected flagship projects for women's rights, but institutionally the issue is still not very highly regarded," said Sarah Bressan. It is unthinkable that the Chancellor would publicly address the concerns of women's rights activists at a summit meeting.
Western countries have an ethical and political responsibility for women's rights activists in Afghanistan
The fall of Afghanistan to the Taliban would be an opportunity for the current government (because time is of the essence) and for the next federal government to show that they mean business. Germany also bears ethical and political responsibility for the safety of women's rights activists. It was only through Western engagement that their political work became possible, they were supported by Western NGOs.
In addition, the German public sympathizes with Afghan women. The pictures of women dressed in blue burqas were a powerful symbol of the Taliban's regime, which is often referred to as "medieval", and a welcome argument for the usefulness of the mission. One could, somewhat exaggerated, put forward the thesis: Both in Germany and in the USA, the support for this "Endless War" would have waned much more quickly without sympathy for the concerns of women.
What the federal government can do now for women in Afghanistan
A quick and easy way to help them would be through a special visa program. Germany could undertake to take in a number of women, identify particularly vulnerable women, such as government employees and women's rights activists, with the help of NGOs, foundations and diplomats, and evacuate them as long as possible. But women are not only victims of the Taliban in need of humanitarian aid. Under a regime that is ideologically based on a misogynous interpretation of the Sharia, women's rights activists are opponents of the regime. You have a right to political asylum.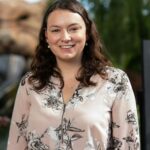 I am a technology author with 8 years of experience in journalism. My writing covers the latest technology advancements and trends, drawing on my expertise in news journalism and social media platforms. I have contributed to major media outlets such as The New York Times, The Wall Street Journal, and Reuters.