Swimming caps made specifically for afro hair may not be used in international competitions. This means that caps from Soul Cap, which makes matching bathing caps for people with Áfro hairstyles such as "dreadlocks, waves, hair extensions and braids", are forbidden, even at the Olympics. The International Swimming Federation (Fina) decided a few days ago.
As the BBC reported, the Fina justified this with the fact that the caps "would not adapt to the natural shape of the head". The swimming federation also told the British "Metro" that it would see no use for the swimming caps: To the best of the federation's knowledge, athletes * participating in international competitions would neither use nor need the caps.
One of the most famous swimmers who wear Soul Cap swim caps is Alice Dearing, who will be the first black swimmer from Great Britain to attend the Olympic Games in Tokyo. Black people still encounter major hurdles, especially when it comes to competitive swimming: they still encounter racist prejudice to this day.
This was also reported by the American swimmer Simone Manuel, who won gold twice at the 2016 Olympics. She was the first African American woman to win an individual medal in the Olympics. At the time, she told the US newspaper "People": "I think that my journey in swimming as a black woman was associated with many tests and difficulties."
Again and again, she had encountered racist prejudices and asked why she didn't practice another sport such as basketball instead. "It is very evident that it is rooted in the thinking that black people cannot swim, should not swim, or cannot be successful in swimming."
Don't decide between sport and hair
Michael and Toks, founders of Soul Cap, reported on Instagram that they grew up without knowing how to swim. It wasn't until 2018 that they started taking swimming lessons and met a black woman there who had problems with the size of her swimming cap. She wasn't the only one, but the mothers, sisters and friends of the two founders had a similar experience. This realization prompted Michael and Toks to create their own, extra-large swim caps: "Since then we have helped thousands of swimmers discover their love for water by giving them the freedom not to choose the sport they love and the hair they love to have to choose. "
This freedom could now apparently be taken away from the athletes. Because Fina, who have to allow all swim cap variants so that they can be worn at the Olympics, should not have allowed the caps from Soul Cap. This decision met with a lot of criticism and accusations of racism. One young swimmer told the BBC that she was disappointed but not surprised.
Chlorine damages the hair
Kejai Terrelonge from Birmingham added that hair care is one of the many hurdles she encounters as a black swimmer: "If I were to use the smaller swimming caps that everyone uses, it will fit on my head, but because I am to protect myself If I put oil on my hair, it would slide down while swimming and my hair would get wet. "
Fina's decision could have long-term negative consequences: Olympian Alice Dearing emphasized in an interview with the BBC two years ago how harmful chlorine can be for afro hair and how important protection is accordingly. And she added: "It sounds bizarre, but it can really damage your self-image and self-confidence because chlorine damages your hair."
Fina has now reacted to the criticism and wants to examine the situation with regard to Soul Cap and similar manufacturers. In its statement, the association emphasizes the importance of "inclusiveness and representation".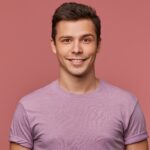 As an entertainment author with over 7 years of experience, I bring a diverse background to my writing. I have a proven track record in the journalism industry. My expertise extends beyond writing, as I have experience producing video content for websites and social media platforms, offering a well-rounded perspective on the entertainment world