After receiving a warning, Bastian Schweinsteiger initially continues to work as a TV expert for ARD. The public broadcaster confirmed this on Monday. The investigations into possible surreptitious advertising by the ARD expert have not yet been fully completed.
"We are still in contact with Bastian Schweinsteiger and his management regarding the assessment of the matter," said a spokeswoman for the WDR, which is in charge of the European Football Championship. "We made it very clear that the ARD, according to its guidelines, does not tolerate any form of surreptitious advertising and unrecognized product placement of its protagonists."
"Like all our programs, the ARD broadcasts of EURO 2020 are subject to the ARD advertising guidelines, which exclude any form of surreptitious advertising and unspecified product placement", it had previously stated in an ARD announcement. The fact that Schweinsteiger wore a watch during the Ukraine-England match "and published a post on social media at half-time without our knowledge as part of a paid advertising partnership will be checked and evaluated".
The tweet was no longer available on Monday afternoon. A post with two pictures had previously been shown on Schweinsteiger's account, one of which was a section of the watch on his wrist. There was also a link to the manufacturer for whom the former national team captain has been working as a brand ambassador since 2019.
The former national soccer player has been working for the first since last year. The contract is valid up to and including 2022. At the EM, Schweinsteiger appears in a duo with the commentator Jessy Wellmer. (dpa)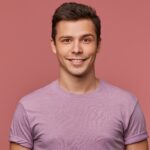 As an entertainment author with over 7 years of experience, I bring a diverse background to my writing. I have a proven track record in the journalism industry. My expertise extends beyond writing, as I have experience producing video content for websites and social media platforms, offering a well-rounded perspective on the entertainment world