INTERVIEW
"It is a source of pride, an honor," blows Samir Aït Saïd. The gymnast is one of the two flag bearers of the French delegation for the Olympic Games in Tokyo with the judokate Clarisse Agbegnenou. Sandrine Martinet and Stéphane Houdet will be at the head of the Blues during the Paralympic Games at the end of August. Samir Aït Saïd was the guest of Europe 1 on Tuesday noon and reacted to this news which he found it hard to believe.
"Congratulations, you are the standard bearer." These words, when he heard them on the phone, the gymnast Samir Aït Saïd could not believe his ears. He even asked the president of the French National Olympic and Sports Committee if it was really to him that she was addressing. "I couldn't believe it. You never know, she could have been wrong and would have thought it was Flo [Florent Manaudou] or Renaud Lavillenie on the phone. But no, it was me, "says Samir Aït Saïd at the microphone of Europe 1.
"I have chills, tears in my eyes"
This honor, he shares it with the judokate Clarisse Agbegnenou. This year, parity was respected between the flag bearers. Good news for the gymnast, who confides to have "a very special relationship" with the judokate. "She's a longtime friend, we know each other very well, she's a great champion. So it's also a great pride to share that with her," he breathes.
When he imagines the moment when they will enter the stadium, Samir Aït Saïd gasps. "Since I was told that I was going to be a flag bearer, I have chills, tears in my eyes, I can not wait to live this moment because it will remain engraved in my head at life, "he admits. Before adding: "I'll think of all of mine when I get into this stadium."
"It was a dream to have my child with me at the Games"
Because Samir Aït Saïd has one regret: his relatives will not be able to be with him in the stadium, including his daughter born last spring. "It was a dream to have my child with me at the Games," he explains, disappointed. A dream that he will have to reject because the foreign public is not accepted for these Olympic Games in Japan, because of the Covid-19 pandemic. For the Japanese, the gauges in the stadiums are set at 50% and the marathons are closed to the public.
But the gymnast does not give up so far. "It will be particular, it will not be like in previous years. But to choose between having an audience, no one, or a 50% gauge, it will not change anything in my work", assures the standard bearer of the French delegation.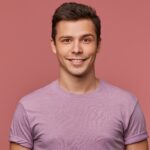 I am a journalist with more than 7 years of experience in the news industry. I have written for various publications, including The Wall Street Journal and Financial Times. My work has included reporting on global events such as the European debt crisis and the Olympics. I also manage principal photography for video content for websites and social media platforms.