Lucy Reuss takes it with humor. The 24-year-old basketball player starts this Saturday with Alba Berlin in the play-offs for promotion to the first Bundesliga. But until a few days ago it was not clear whether it would actually start this weekend or whether the main round games would be made up, who Alba would meet in the quarter-finals and in what format. "It was quite a mess in the league," says Reuss. "But we look to ourselves first, so it almost doesn't matter who we play against."
In the meantime, however, the Berliners know about it. On Saturday (2.30 p.m., live stream on sporttotal.tv) they will be playing fourth place in the 2nd DBBL Süd, DJK Don Bosco Bamberg. A week later, Alba is the first in the Nordstaffel to have home advantage in the second leg. If Reuss and her teammates prevail against the Franconians, it is then again a two-way game for promotion. "If we could do it, that would be great. But we're just looking at the first game," says Reuss.
Born in Stuttgart, she is Alba's longest-serving player and has been with the team for eight years. It was not until 2018 that the Berliners made it into the second division, but Reuss sees the real turning point a year later. "When the club's top management said we wanted you to have the opportunity to get to the top, that gave us a lot of momentum." with completely different financial and human resources.
Of course, as the largest basketball club in Germany and with its successful men's team, Alba has other options than the competition, which almost exclusively comes from smaller towns. Simply pumping money into the women's department to lead them to the first division and to the top as quickly as possible is not Alba's way. "In the long term, we want to get to where we are with the men with the women," says sporting director Himar Ojeda. "But we want to grow organically and sustainably. The women's area should be self-supporting."
Good mix of experience and talent
About 400 women and girls play at Alba, more than in any other German club, and this work among youngsters is slowly bearing fruit. Of the 16 players in the squad for the second division team, eight are from Berlin and nine are under 20 years old. "We have a good mix of experience and talent," says Reuss.
The biggest challenges are more in the organizational area. The Berliners do not have an adequate venue. They play in an adjoining hall of the Max-Schmeling-Halle, where no more than a few hundred fans can watch, even without pandemic-related restrictions. "We are working on it and have tried everything possible, but the hall situation in Berlin is frustrating," says Ojeda. Nevertheless, Reuss is happy that spectators were allowed in the last two games, even if only 80. "After almost two years without fans, it was super nice."
Due to the very different living conditions, training is also more difficult than for male professionals. Some players still go to the sports school and train there in the mornings, others are already in professional life, such as captain Lena Gohlisch, who works as a doctor in the hospital, or Reuss, who works in a law firm while studying law.
"Organizationally it's tough, but it's also a balance when I stand in the hall for two hours in the evening and can switch off my head," says Reuss. In addition, she felt that the club held her in high esteem and was able to finance her rent with her hobby. "Of course there is still a lot to do in terms of equality, but that's a privilege." Alba also has three young professional basketball players under contract in Hannah Brown, Valeria Aleksieva and Luciana Chagas.
In the future, more players should be given the opportunity to focus fully on basketball through reasonable payment, but there is still a long way to go. The ascent would certainly help to generate more attention and perhaps also win new sponsors. For Reuss and her colleagues, none of this matters at first, they want to enjoy the play-offs above all. "We fought for it all season, now we want to face the challenge."
Source: Tagesspiegel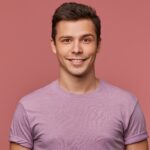 As an entertainment author with over 7 years of experience, I bring a diverse background to my writing. I have a proven track record in the journalism industry. My expertise extends beyond writing, as I have experience producing video content for websites and social media platforms, offering a well-rounded perspective on the entertainment world