The best game he has ever seen, my father always says, was a World Cup qualifier at the Idraetsparkenstadion in Copenhagen on June 5, 1985. Thanks to two goals each from Preben Elkjaer Larsen and Michael Laudrup, Denmark defeated the Soviet Union 4-2, yes the result was actually secondary. The fluid, breathtaking football that both teams delivered is said to have been much more exciting.
Even today, the game is considered to be the highlight of this insane Danish generation, who wowed the world with their beautiful jerseys and their even more beautiful football, but never won a title. After the game, the Soviet coach Eduard Malafejew sat in front of the press, a little baffled. His team had never played as well as they did today, he said, and still lost.
On June 21, 2021 Denmark won again with four goals against a team from Russia. Today's Danes weren't as brilliant as Michael Laudrup, Frank Arnesen, Preben Elkjaer Larsen and Jesper Olsen were then, and this time the Russians had anything but their best day. Unlike my father at the time, I wasn't sitting in the stadium, but in front of a bar in Kreuzberg, where I only watched the game on television.
Andreas Christensen scores a goal for the ages
But this game will probably be remembered for as long as the other one in my father's memory. I will never forget that moment when Andreas Christensen from Helmut-Rahn's background slammed the ball into the net for the third goal.
Maybe goals like this are so beautiful because they are so improbable. Because you know that a ball shot from outside the penalty area ends up in the parking lot more often than in the upper corner. And when he does go in, it's like a smiling reprimand from the football god. Oh, you of little faith! You have been given a technically brilliant central defender who will now shoot you into the round of 16.
After two defeats in the first two games and after the dramatic events surrounding playmaker Christian Eriksen, this EM looked like cursed for the Danes. But after the human miracle of Eriksen's survival came the miracle of his teammates' football. Despite everything, they made it into the knockout round and then marched fearlessly into the semi-finals. There they will meet England on Wednesday evening at Wembley Stadium (9 p.m., ZDF and Magenta).
An English team to be proud of
I am not a dane. I only speak Danish very poorly, and only when I'm visiting my grandmother. I grew up in England with a British passport. I get angry with British politicians and go to the Anglican Church for Christmas and Easter. I'm English. And yet all I want on this Wednesday evening is England to lose. That is nothing special in itself.
As in this country, there are many in Great Britain who tend to feel relief when their own country is eliminated from a major tournament. They get queasy when they see the thousands of England flags in the stadiums and pubs.
For a conservative government that is messing around with the health of the population, the success of the national team and the associated boom in patriotism is certainly also a godsend. For days, the hashtag "#itscominghome" can be seen in every tweet from Boris Johnson or his ministers. That's one of the reasons why not all English fans are England fans.
But in this case it's not really political for me. After all, there is a lot about this England team that you can support with a clear conscience. Players like Raheem Sterling and Marcus Rashford are not only admirable as football players, but also as responsible citizens. Gareth Southgate is a very nice man even without his vest. And there seems to be no trace of the old complacency and arrogance of English football, at least in the dressing room and on the pitch.
The players and the coaches represent an England that I could be proud of. I won't support them anyway, because they are not my team. When I see the pictures of thousands of cheering England fans at Wembley Stadium, I neither feel uneasy nor cry. You just leave me cold
It is often these images that we associate with the greatest emotions in football. Especially in times of the pandemic, we missed the intoxication of the collective experience. That an entire stadium or country feels the same and expresses the same feeling in unison is actually one of the main reasons why so many people in the world depend on this game. The collective moments are the reason why we like to let these tournaments take place again and again: even if they are very questionable from an epidemiological or humanitarian point of view.
That collective joy is also present in Denmark during these weeks. After the trauma of Eriksen's collapse, the success of the Danes sparked wild cheers in the streets of Copenhagen. The amazing cohesion of the players has also strengthened the bond between players and fans. "I wish I could stand on Radshusplads with just one foot to be part of this party," said Danish striker Martin Braithwaite after beating the Czech Republic in the quarter-finals.
But the emotions of football are not always a mass phenomenon. For many people they are also something that you experience in small groups of friends or in the family. And sometimes football is so crazy that you can feel exactly the same joy in a living room or in front of a Kreuzberg bar that you normally only experience as one of the many in the stadium.
The romance in football still exists
I don't associate my earliest memories of football with a stadium or a football field, but with the television, which I used to watch the highlights of the 1992 European Championship on as a child. I watched the video so many times as a kid that I knew every word the English commentator said by heart.
The pictures of this tournament also burned into me very early on. Kim Christofte, as he raises his arms while turning and falls to his knees. Jürgen Klinsmann, lying desperately on the ground after another brilliant parade by Peter Schmeichel. John Jensen shooting the ball from the edge of the box into the net, surprising even himself.
Andreas Christensen scored a similar goal against Russia. And with moments like this, he and his teammates wrote a new Danish summer fairy tale that will at least run until this Wednesday evening. You have shown the world once again that there can still be romance, poetic justice and pure, limitless joy in football and in times of pandemic.
Four days after beating Russia, I spent time with my father for the first time in almost a year. Because Christensen scored his Jensen goal, we were able to watch together how Denmark achieved a 4-0 victory over Wales in the round of 16. And I will always be grateful to Andreas Christensen and his teammates for that.
I'm too young to have seen the artists on the Danish Dynamite team. The 1992 European Championship actually took place a year before I was born, I only know it from the video. And from my father's stories.
But I was able to experience this summer fairy tale. And as a football fan, I've rarely seen such an intense, so uplifting roller coaster ride. The trip may end on Wednesday evening in my country against my compatriots. But I've never been more proud, never happier to be a fan of Denmark.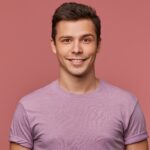 I am a journalist with more than 7 years of experience in the news industry. I have written for various publications, including The Wall Street Journal and Financial Times. My work has included reporting on global events such as the European debt crisis and the Olympics. I also manage principal photography for video content for websites and social media platforms.