It was an exciting evening for the Italians who beat Spain on penalties and secured a place in the final. In a high-class game they kept their nerve until the end and enjoyed their special triumph afterwards. Attacking player Chiesa, who had put Italy in the lead, said afterwards that it had been the best night of his career and the "Gazzetta dello Sport" described the EM as an "azure fairy tale without end".
It was a bit bizarre in the semifinals, especially for Italy's central defender Leonardo Bonucci, who wanted to celebrate the victory with the audience at Wembley Stadium.
After the penalty shootout, Bonucci went very close to the Italian fan curve to thank the fans. He raised his fist in front of the stands and was greeted with great enthusiasm by the audience, who waved Italian flags and cheered enthusiastically. Then Bonucci turned to return to the field. But a steward blocked his way to the lawn. Apparently she thought he was an Italian fan trying to get onto the field.
Bonucci looked puzzled at first and didn't seem to understand what was going on. It took a moment for the steward to realize that it was a real professional soccer player and not a fan in the jersey with the number 19. When she recognized him, she let him pass and after the misunderstanding was cleared up, she got next A hug to the hearty laugh of the Italian soccer star.
The scene went viral on social media and received thousands of comments and shares. Numerous users were amused by the bizarre scene. In a post it was said, for example, "Bonucci not so well known among the English folders". Sport1 commented on Twitter: "You want to celebrate with your team and suddenly you are no longer allowed to go on the field". And another user smirked: "The steward almost sent this cheeky fan back to the stands." (with dpa)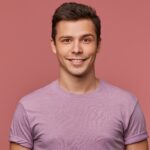 I am a journalist with more than 7 years of experience in the news industry. I have written for various publications, including The Wall Street Journal and Financial Times. My work has included reporting on global events such as the European debt crisis and the Olympics. I also manage principal photography for video content for websites and social media platforms.