The joy of the Italians was equal to their suffering. Squadra Azzurra snatched their qualification for the Euro final by beating Spain on penalties (1-1 ap, 4 tab to 2) on Tuesday night at Wembley Stadium in London. La Nazionale, struggling throughout the game against a very good Spanish team, will face the winner of the other semi-final on Wednesday night between England and Denmark. Leonardo Bonucci, the central defender of Italy, displayed his happiness after the meeting, while paying tribute to La Roja.
"This is the toughest game I have ever played. Compliments to Spain for what they put on the pitch. Once again, Italy has shown values, heart, the capacity to suffer. It is a joy conquered in suffering, it is even more beautiful ", assured Bonucci, questioned on the RAI.
"Bringing back what Italy has lacked for 50 years"
"We knew they could present some surprises at the kick-off, Luis Enrique has already done it in his career. Compliments to Spain for the great game they made. A few centimeters are missing, we have to recover , we have three days. It's something incredible what we do, we must not be satisfied with it, "immediately continued the central defender of Juventus, who does not intend to stop so good path.
"We are in the final. We will have to put the same will, the same sacrifices to bring back what Italy has lacked for 50 years (since the last victory at the Euro in 1968, editor's note)."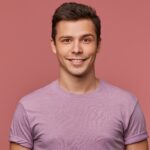 As an entertainment author with over 7 years of experience, I bring a diverse background to my writing. I have a proven track record in the journalism industry. My expertise extends beyond writing, as I have experience producing video content for websites and social media platforms, offering a well-rounded perspective on the entertainment world