The RFEF has admitted Miguel Galán's complaint against Fernando Torres, Ricardo Ortega and Atlético de Madrid for processing. The president of the National School of Soccer Coaches of Spain (CENAFE) filed a lawsuit against them assuring that The child He is the first coach of Juvenil A of the rojiblanco team without having the appropriate license to do so.
Galán alleges that Ricardo Ortega put the card and it is Torres who really serves as the head coach. From Atlético de Madrid they assure that the former soccer player and mattress legend is an assistant coach and has the license he needs to do so. According Iusport, The RFEF has accepted the complaint and opened a file to Fuenlabrada. Now, the federation has given Torres, Ricardo Ortega and Atlético ten days to respond to these accusations, although they previously made their position clear.
The rojiblanco club made it clear in a statement, which responded to threats of denunciation by the president of CENAFE, that Torres has the UEFA A title that allows him to act as assistant coach, since Juvenil A's first coach was Ricardo Ortega. To be the first, you must have Level 3, which is the one that is currently being taken.
The truth is that these allegations did not convince Galán, who in the complaint stated that "this division of functions only exists on paper. The reality is just the reverse: Mr. Torres is serving as head coach of the Atlético de Madrid Juvenil division of Honor, while Mr. Ortega's work is basically reduced to what is popularly called 'putting the card on', in other words with all due respect to my colleague ".
Galán asks for the same sanction as Zidane
The president of CENAFE was not satisfied with the explanations of the rojiblanco club and asks for a sanction for both the technicians and Atlético. This situation is identical to what happened with Zinedine Zidane in 2014, when he directed Real Madrid Castilla in Second B. The French coach was suspended for three months after the complaint filed by Miguel Galán.
In this case Atlético has publicly stated that Torres acts as second coach and not like first. From the mattress club they insist that there is nothing wrong. At the moment, the RFEF has opened a file and investigated if they have committed any disciplinary infraction.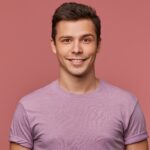 As an entertainment author with over 7 years of experience, I bring a diverse background to my writing. I have a proven track record in the journalism industry. My expertise extends beyond writing, as I have experience producing video content for websites and social media platforms, offering a well-rounded perspective on the entertainment world