That with Suat Serdar and Hertha BSC started like a kitschy romance. Pal Dardai, the coach of the Berlin Bundesliga club, recently said that. He was on vacation at Lake Balaton when Hertha's new sports director Fredi Bobic called him. The mood was relaxed, the sun was just setting, and Dardai might already have a glass of white wine in hand.
The state of infatuation still persists. At Hertha they are very satisfied with their first signing for the current season. The Berliners paid eight million euros for the 24-year-old to Bundesliga relegated Schalke 04. "Thank God we were very quick," says Fredi Bobic.
Or way too slow. Because a year and a half earlier, Schalke would probably not even have smiled tiredly at an offer of this amount. West Ham United is said to have bid more than five times that amount, 45 million euros, in January 2020 for the midfielder, who at that time already had the first three of his four international matches behind him. After that, a lot went wrong. For Schalke, but also for Suat Serdar. When the team fell unchecked towards the second division, Serdar could not prevent it.
"He had a very difficult phase at Schalke," says Bobic. Maybe that scared off other potential buyers. Hertha's new sports director, however, has tried to evaluate Serdar regardless of the difficult circumstances. If you look at Bobic's previous work, that's not unusual. Filip Kostic did not convince at Hamburger SV either, and yet Bobic brought the Serbs to Eintracht Frankfurt, where he became one of the most noticeable players in the Bundesliga.
Recently it was not an issue for Hansi Flick
At Hertha, they hope that it will be similar with Suat Serdar. The facilities are undoubtedly there. "He has the quality to play for the German national team," says coach Dardai. Serdar has already hinted at all of this in preparation and in the friendly matches. The young man, who was born in Bingen and ended up at Hertha after stints at Mainz 05 and Schalke 04, was something like the discovery of summer.
"You can also talk to a lot of coaches from your past. They all praise him, "reports Bobic. Hansi Flick also sees Serdar very positively. Appointing him to his squad was still not an option for the new national coach. And even with those responsible for Hertha's, at least one but can be heard between the lines. "Of course everyone is waiting to see when he gets the stability he needs for his game," says Bobic.
Training and test games are one thing, but the decisive factor is performance in an emergency, and Serdar seemed to be a little lacking in mental resilience in the first few weeks of the season. In the three defeats with which Hertha started the season, Serdar did not stand out from the team.
Hertha's midfield has perspective
The fact that things are going better now and Hertha travels with two victories in a row to the away game at the runner-up lawn ball sport Leipzig (3.30 p.m., live on Sky) is not least due to Serdar. Against VfL Bochum, he made a significant contribution to Berlin's first win of the season with two goals. Before the 1-0 he was looking for depth with a lot of attempts from midfield. "He does that two or three times in every training session," says coach Dardai. "But that was still missing a bit in the game."
And yet: In principle, Hertha sees itself well positioned in the middle to long term, especially in the central midfield: with the Frenchman Lucas Tousart, 24, with Serdar, 24, and Jurgen Ekkelenkamp, ​​21, who scored a goal for the 2 : Contributed 1 win against Fürth. This occupation has perspective and opens up some tactical possibilities for Pal Dardai: from the 5-3-2 and 5-2-2-1 models practiced last to a 4-4-2 with a diamond.
"It suits him when things go deep and he can be dangerous. That's his strength, "says Dardai of Suat Serdar." But he can do even more. "At Hertha, he gets the platform to develop further, adds Fredi Bobic." He has to convey that even more in the games and still stabilize it Then his path is actually very cute, "says Hertha's managing director." If he doesn't manage it, then it will be difficult. "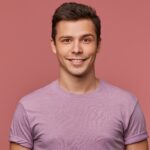 As an entertainment author with over 7 years of experience, I bring a diverse background to my writing. I have a proven track record in the journalism industry. My expertise extends beyond writing, as I have experience producing video content for websites and social media platforms, offering a well-rounded perspective on the entertainment world