Alba wins clearly against Frankfurt and continues to work on the squad
The German champions Alba Berlin scored their first victory on the second day of the basketball league. The team of trainer Israel Gonzalez won in the arena at Ostbahnhof in front of 2,668 spectators against the Fraport Skyliners from Frankfurt 101: 63 (50:30). The best throwers from Berlin were Marcus Eriksson with 21 and Ben Lammers with 16 points.
Alba showed from the beginning who the better team is against severely weakened Frankfurters. Although the Berliners were still missing three centers with Johannes Thiemann, Christ Koumadje and Kresimir Nikic, the game already looked much smoother than it did in the defeat against Bonn at the start of the season last week.
Alba played fast, moved the ball well and had the higher hit rates. In addition, the team allowed only 30 points from Frankfurt at halftime. After the break, the Berliners continued to hit heavily from the three-point line and expanded their lead. Coach Gonzalez was able to change a lot in the end and distribute the playing time well. The Berliners will travel to the difficult first Euroleague game on Friday in Barcelona with a victory behind them.
Alba agrees with center Oscar da Silva
The topic in the hall was the possible commitment of the German center Oscar da Silva from competitor Ludwigsburg by Alba. The 23-year-old is already in Berlin, but according to Ludwigsburg he still has a contract with the Swabians. "Has been offered to us. We were told he was free. We also have no reason to doubt this statement, "said Alba Managing Director Marco Baldi.
"This is a matter between Ludwigsburg and him that is now being clarified by the BBL. We agree with the player, but if he does not receive approval it is obsolete and we refrain from it, "said Baldi. (dpa)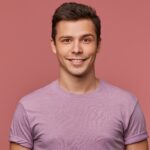 As an entertainment author with over 7 years of experience, I bring a diverse background to my writing. I have a proven track record in the journalism industry. My expertise extends beyond writing, as I have experience producing video content for websites and social media platforms, offering a well-rounded perspective on the entertainment world