It was pretty uncomfortable for the Hertha BSC players on Wednesday. You had just entered the training ground that morning when it began to rain heavily and heavily. It flashed and even thundered. And not just from the cloudy autumn sky.
Pal Dardai, the coach of the Berlin Bundesliga club, also resented. His players were asked to perform an exercise that built on the previous day's program. It was about the right approach and the resulting graduation in depth. Apparently, however, the professionals had forgotten everything overnight. Dardai scolded. He paddled across the square, demonstrated what he wanted to see – and then cursed again. "The fact that you don't react is our problem!" He shouted.
Unfortunately, it's not the only problem. Last weekend, in the rough 6-0 defeat in Leipzig, there were a few other deficits that Dardai and his team now have to work on. This is anything but an easy task, but even in Berlin's autumn gray there were some bright spots. With Krzysztof Piatek and Stevan Jovetic, Dardai again have two high-quality offensive options for the home game against SC Freiburg on Saturday. And on the defensive too, the situation has eased a little.
Dedryck Boyata was on the training ground for the first time on Wednesday. In the most recent home game against Greuther Fürth, he sustained a muscle injury in his back thigh. Such an injury usually leads to a forced break of several weeks, but Boyata got back to work surprisingly quickly. "He's a bit special," says Hertha's trainer about the captain and his wonderful body.
Coach Dardai prefers the five-man chain
With Niklas Stark, Marton Dardai and Boyata, Dardai now has three seasoned central defenders again, so that he could stick to the five-man chain in the defense that he currently prefers. "You can see that a five-man chain is still better for us," says the Hungarian. "Both in terms of the types of players and in terms of security."
There is another reason why he could still opt for the back four against Freiburg. Dardai lacks the so-called track players, at least on the right side, who are able to plow the entire flank, defensively and offensively. Lukas Klünter is out even longer after his shoulder operation, and Deyovaisio Zeefuik was again absent from training on Wednesday. It should be tight for him for the game on Saturday. All that remains is veteran Peter Pekarik, who is only eligible for a back four.
Deyovaisio Zeefuik hasn't been on the field yet
And so Dardai had his alleged A-Eleven defend in a training game on Wednesday with a back four – without Dedryck Boyata. In the second half, the Belgian played as the central man in the three or five-man chain. Jurgen Ekkelenkamp had to give way for him. In midfield, Lucas Tousart played sixth, Vladimir Darida and Suat Serdar occupied eighth positions and Davie Selke and Marco Richter formed a double top in the storm.
In Leipzig, Dardai had opted for a 5-2-2-1 formation, which, however, did not prove to be particularly happy on the offensive or on the defensive. Ekkelenkamp and Serdar never really got into the game as double tens, and Hertha was extremely vulnerable at the back because the two sixs Santiago Ascacibar and Vladimir Darida lacked tactical discipline. Again and again they allowed themselves to be lured out of the headquarters and enabled the Leipzigers to outsmart Hertha's defense with a simple pass.
That was also because Lucas Tousart, Hertha's most disciplined six, had to help out in central defense in Leipzig. That won't be the case against Freiburg on Saturday. Regardless of whether the Berliners defend with four or five at the back.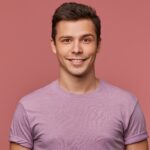 As an entertainment author with over 7 years of experience, I bring a diverse background to my writing. I have a proven track record in the journalism industry. My expertise extends beyond writing, as I have experience producing video content for websites and social media platforms, offering a well-rounded perspective on the entertainment world