The footballer of Cádiz, Rafael Gimenez Jarque, Fali, will be the main protagonist in the Report + which is broadcast this Thursday, September 30 from 9.50 p.m. on the channel #Let's go of Movistar.
The report Titan Fali, tells the story of a peculiar soccer player. Fali He lives away from the stereotype of a footballer. In addition, he is a gypsy, a father since he was 16 years old and he collected scrap metal during his childhood and adolescence. Also nicknamed Titan, his story is an example of perseverance in search of a dream.
"He sponsors me @ AlvaroNegredo9"
Titan Fali, genius and figure ????????#InformeFali, Thursday at 9:50 p.m. in @we go. pic.twitter.com/xs18d6ZFj9

– Report + in Movistar + (@InformePlus) September 29, 2021
"My daughter had a stroke and I said to myself 'either I play soccer or I'm done.", is one of the phrases that are extracted in this report that will be broadcast this Thursday, September 30 in #Let's go.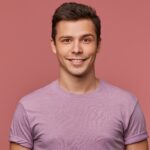 As an entertainment author with over 7 years of experience, I bring a diverse background to my writing. I have a proven track record in the journalism industry. My expertise extends beyond writing, as I have experience producing video content for websites and social media platforms, offering a well-rounded perspective on the entertainment world