Joan Laporta has not bit his tongue when talking about Procicat's decision – dependent on the Generalitat of Catalonia – to only allow 60% capacity in football stadiums in the month of October, while the rest of Spain it can reach 100% as long as the Autonomous Community in question allows it.
«It is a very great damage, that the Procicat says that these restrictive criteria must be continued. Without a doubt, it represents a very great economic damage and we have made it known to you because we have behaved with a sense of responsibility and understanding, but we disagre"Laporta explained in a meeting with the Barça supporters clubs in Lisbon.
The president of Barça, to date, has only been able to put 40% of the capacity in the Camp Nou and now in October it is increased to 60%. "We are in a pandemic and the percentage of vaccinated is increasingly high. We believe that in free spaces, if LaLiga proposes 100%, we would be more satisfied if Procicat accepted these percentages. We do not agree with your decisions because it hurts us financially and between all of them it would be necessary to analyze it in more depth ", added Laporta in his crack.
The goal of the culé president is to ensure that 100% of the spectators can enter the Camp Nou on October 24 for the Classic against Real Madrid. Laporta would not understand that this could not be done, while in Madrid it will be full in the game who will play this Saturday against Atlético at the Metropolitano.
Laporta, who was a member of parliament for the Generalitat of Catalonia, is experiencing the complexity of the region's politics in its own flesh. The president wants them to help him mitigate the enormous economic crisis that Barça is suffering and he no longer hesitates to make his discontent public.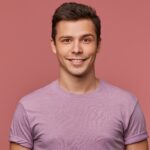 As an entertainment author with over 7 years of experience, I bring a diverse background to my writing. I have a proven track record in the journalism industry. My expertise extends beyond writing, as I have experience producing video content for websites and social media platforms, offering a well-rounded perspective on the entertainment world