Max Verstappen will face the last seven races of the World Cup Formula 1 with a handicap of only 2 points about Lewis Hamilton but with a new engine. The Dutchman changed his power unit at the Russian Grand Prix, relegating him to starting last in Sochi. Luckily the rain led to a wild race that finished second to Hamilton thus minimizing damage. Now at Red Bull they hope that the Briton will also be forced to change his engine, which would imply a sanction for him that could deprive him of his eighth championship.
At the moment Lewis Hamilton He has used three engines while his teammate, Valtteri Bottas, is going for the fifth power unit. "Right now we go race to race, one at a time and then we will re-evaluate the performance of the power units and finally make decisions, "said Toto Wolff. "Right now we are re-evaluating the performance of the power units because we have question marks"Added the head of the Mercedes team.
That is why Toto Wolff doubts whether Hamilton will use the fourth engine. "You need to have the right balance between making sure you really get around all the problems you have in the power unit, not only this year but also for next year's power unit. So we are definitely in an evaluation phase. "
Red Bull has the sanction to Hamilton
It should be noted that Mercedes it also supplies power units to Williams, McLaren and Aston Martin. This is precisely what invites optimism at Red Bull. "With the number of Mercedes engines being changed in their cars and in their client equipment, it is to be expected that there will be a penalty"Said Christian Horner, Toto Wolff's counterpart in the Austrian team.
For his part, Helmut Marko, advisor to Red Bull, transferred some pressure to Hamilton, commenting: "I hope our information is correct. According to that, Lewis will have to change engines again. Going from last place on the grid to the podium doesn't happen so fast".
The rain helped Verstappen after his suspension
Max Verstappen he rallied from last position in the Russian Grand Prix. In this race he was advanced like an airplane by Fernando Alonso. However, he was able to overtake this and other riders when he decided to take a chance and be the first to fit intermediate tires with the onset of the rain. "It was difficult to make the decision, but it was slipping a lot. Going from last to second is a very good result, since it has been very difficult to overtake. Once you get stuck it's easy to wear out your tires, but the rain has helped us", He acknowledged after the race in Sochi.
"With the penalty for the engine change, we have only lost one position. When I woke up this morning I was not expecting this result. We managed to do it thanks to the crucial decision to go for intermediates ", celebrated the Dutchman.
Red Bull puts pressure on Hamilton and Mercedes
In addition to a possible penalty, in favor of Max Verstappen in his fight with Lewis Hamilton can play the schedule. "There are no more circuits like Monza and Sochi, where Mercedes has an advantage. They won in Turkey last year, but we were both strong in Austin. After we are always stronger because of the altitude in Mexico and Brazil. We're still not sure about Qatar and Saudi Arabia, then there's Abu Dhabi. I'd say it's going to be half and half on the remaining circuits, "Red Bull team boss Christian Horner recently confirmed.
The Briton has also pointed out in recent days: "It is the first time that Mercedes and Toto are in a situation of total defiance. Until now, they had been calm, with the pilots booked and with the whole engine in place. He has done a great job of establishing a winning dynamic, but they had no real competition".
"This season there is a real competition between two teams and there is respect between us. Of course, I think we operate differently and that may be the key to this Championship. We like this battle and when Toto gets nervous, everything is more fun"Added defiantly Christian Horner.
On the difference between the two, the Red Bull team boss declared: "I like to be on the front line. I sit on the wall with the strategists and engineers, while Toto is in the garage next to the press officers. During the races, we have different functions and roles ".
Regarding the fight between Lewis Hamilton and Max Verstappen, he concluded by saying: "The next 12 weeks will determine whether or not we will win the World Cup.. We have seven endings in which we have to show our best version, sWe know we can beat Mercedes if we show our best face. We have shown ourselves that we can be successful. " Will this success depend on a sanction to Hamilton?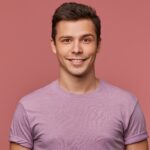 As an entertainment author with over 7 years of experience, I bring a diverse background to my writing. I have a proven track record in the journalism industry. My expertise extends beyond writing, as I have experience producing video content for websites and social media platforms, offering a well-rounded perspective on the entertainment world