Paco Lopez is the first coach dismissed so far this season in Santander League. The 54-year-old Valencian coach will not continue to lead the Levante first team, as announced by the Granota entity through an official statement. The bad start to the season has unleashed the dismissal of a technician who was one of those who held out the longest in his position on the entire championship grid.
The Levante statement, which announces the dismissal of Paco López as head of the first team coach, says the following.
The Board of Directors of Levante UD and the sports area, after the meeting held this afternoon, have agreed on the non-continuity of Paco López as coach of the Levante first team.
The Silla coach, after passing through the Orriols club as a player in the 94-95 season, returned to the entity in 2017 to direct Atlético Levante UD in the Third Division. After 31 days played and with the Levantine subsidiary at the top of the table, Paco López was chosen in March 2018 to lead the bench of the first men's team with the aim of achieving permanence in LaLiga Santander.
His position as coach, with 147 supervised meetings, has been marked by the achievement of several historical milestones. Paco López leads the ranking of Levantine coaches with the most victories in the First Division and has become the coach who has directed the most games in the club's history. In addition, under his direction, Levante UD was able to play a semifinal of the SM El Rey Cup.
From Levante UD we want to thank Paco López and his coaching staff for their enormous involvement, commitment, work, dedication, affection and closeness to all levels of the club, as well as wish them the best of luck, both personally and professionally.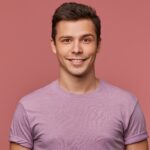 As an entertainment author with over 7 years of experience, I bring a diverse background to my writing. I have a proven track record in the journalism industry. My expertise extends beyond writing, as I have experience producing video content for websites and social media platforms, offering a well-rounded perspective on the entertainment world