It is a challenge with flavor. "Burn everything down. Let their heads roll, "demanded soccer icon Megan Rapinoe on Twitter. "Men protect men who abuse women." With her post, the national player denounces the patriarchal culture of a league that claims to be the best football league in the world for women, but leaves allegations of abuse unresolved.
The current trigger is the scandal surrounding Paul Riley, who had trained in the US league for over ten years. He is said to have sexually abused female players. The league has suspended its game operations and canceled all games scheduled for the past weekend. His club North Carolina Courage fired Riley and the US federation also revoked his license.
The problem lies much deeper, however: Sinead Farrelly is said to have requested an investigation against Riley months ago – unsuccessfully. National player Alex Morgan criticized on Twitter: "The league was informed several times about these allegations and repeatedly refused to investigate these allegations." In addition, two other coaches have already been sacked this year for their misconduct.
This shows that the basic problem lies in the structures of a male-dominated sphere, in which women are still severely underrepresented in management positions and, above all, in clubs, which often find themselves in precarious working conditions. Anyone who draws attention to grievances runs the risk of losing their job. It is all the more important that personalities like Rapinoe or Morgan use their platform to draw attention to it. It would be desirable that some footballers would do the same.
The Association of Female Players (NWSLPA) rightly denounces "systemic abuse". Because you need an environment in which players feel safe enough to describe incidents like this; an environment where physical and verbal abuse is taken seriously and has consequences. It is not enough that the head of the professional league Lisa Baird resigns and takes on "full responsibility". That can only be the beginning.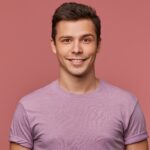 As an entertainment author with over 7 years of experience, I bring a diverse background to my writing. I have a proven track record in the journalism industry. My expertise extends beyond writing, as I have experience producing video content for websites and social media platforms, offering a well-rounded perspective on the entertainment world