Joan Laporta has a serious economic adjustment problem at Barcelona. The president tries to cut expenses in his parent section, although the rest of the departments give quite significant losses to the point of accumulating 54.7 in the last year. The culés who do not have the 14 million euros that the dismissal of Ronald Koeman would cost they see how their glory in other sports is highly valued in the coffers.
The president knows that he is going to have to put the scissors in a place that has usually been treated as a refuge fund from the disappointments of football. This year, with the foreseeable slump in results in football, it is important that these sections perform at a high level to mitigate the other focus. Losses have increased this year by 10 million euros compared to the 2019-20 campaign.
Laporta has tried, without success, to put the scissors in basketball and especially in the contract of a Nikola Mirotic who is the highest paid player in Europe. The losses in this section were last season –where the Endesa League was won and the Euroleague final fell– of 34.6 million euros, 20% more than the previous year. With that money, the culé club could aspire to sign a better center forward than Luuk de Jong.
Handball, for its part, is presented as the second most deficit section of Barcelona because of losses of 10.6 million euros, also with an increase in the deficit by 39.4% in just two seasons. The turnover barely reached 1.5 million euros, with personnel costs of 9.5 million euros.
Following the bleeding of culés losses, we find that the futsal section presents some losses of 5.1 million euros, while that of roller hockey ended with a negative balance of 2.5 million euros. In addition, in other non-professional sections such as athletics, rugby or beach soccer, they reached a total of additional lost fund losses of 1.9 million. Women's football, which is in the process of becoming a professional, totaled losses of three million in the last year.
And all this to get a dozen trophies that can serve as calming of the culé sympathizer, but that does not fix a structural problem of a club that loses money in each and every one of its sections. Laporta knows that sooner rather than later he will have to put scissors into these projects because in order for them to stay, football has to work.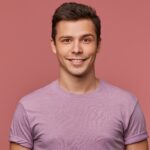 As an entertainment author with over 7 years of experience, I bring a diverse background to my writing. I have a proven track record in the journalism industry. My expertise extends beyond writing, as I have experience producing video content for websites and social media platforms, offering a well-rounded perspective on the entertainment world