For Lisa Brennauer, 2021 was the perfect year. She saw it that way herself after winning the Olympics, various World and European Championships and the honor of the track four as the German "Team of the Year". And these days you might remember it again. On Wednesday she announced her retirement from competitive sports after the European Championships in Munich in mid-August.
The "right time" for the end of her career had come. You now understand how this moment feels, she said and: "You don't make such a decision overnight, it is part of a longer thought process."
Brennauer shaped German cycling on the road and on the track like only Judith Arndt or Kristina Vogel before her. She took part in the Olympic Games three times, crowning her career in Tokyo by winning the team pursuit together with Franziska Brauße, Mieke Kröger and Lisa Klein. Previously, she had already finished sixth in the race and in the individual time trial on the road. She then won gold in the team time trial at the road world championships and also world championship gold on the track in the one-man pursuit and with the unbeatable foursome in 2021, which also won the European title.
With her experience, the 34-year-old from Brennauer was considered the natural leader of the team. "When it comes down to it, she's there and can call everyone to order," said Mieke Kröger about her teammate. And four-man driver Franziska Brauße explained: "For us, Lisa was always the "mother" who holds the bunch together." Now this bunch has to cope on its own, after a last appearance in Munich, where the Allgäu native also wants to compete on the road again .
And what's next for Lisa Brennauer? In normal life she is a professional soldier in the Bundeswehr. She would like to stay connected to cycling, maybe even as a trainer. It is quite possible that Brennauer will initially take it easy. Hiking is her passion, she has seen her home in the Allgäu far too seldom in her almost two decades as a competitive athlete. That is likely to change in the future.
She will continue to pursue her sport, also with regard to the development towards more equality in cycling, for which she has always campaigned. Most recently she took part in the Tour de France for women, which is an important step on this path. It was a beginning and for Brennauer it was also a farewell. But stopping when it's most beautiful is a small art in itself. Lisa Brennauer did that too – like so many other things in her remarkable sports career.
Source: Tagesspiegel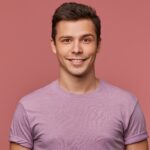 As an entertainment author with over 7 years of experience, I bring a diverse background to my writing. I have a proven track record in the journalism industry. My expertise extends beyond writing, as I have experience producing video content for websites and social media platforms, offering a well-rounded perspective on the entertainment world