Steffi Kriegerstein, 29, won the silver medal in canoeing at the 2016 Olympic Games in Rio. Due to the consequences of a corona infection, she has now announced the end of her career. Kriegerstein fell ill in December 2020 and as a result had to cancel her participation in the Tokyo Games. She remains with the KC Dresden as a trainer for a children's group.
Ms. Kriegerstein, these days the canoe races are taking place as part of the European Championships. Does it hurt to watch?
It's nice to see how the sport is being accepted at the competitions in Munich. Canoe racing also gets the platform it deserves here. And yes, I also look at it with nostalgia. I was part of the team once, know how good I was. The fact that I can't take part now because my body doesn't allow it feels mean.
You announced your resignation a few days ago because of Long Covid. What prompted you to take this step?
Basically, it was a long process. But after I had to cancel the Olympics last year, I tried again this spring, went to the training camp in Turkey and also did a few competitions. But the problem was that regeneration under high stress took a week, sometimes even two weeks. Much too long. And then you start to think, also with a view to contract extensions with the sports promotion group of the Bundeswehr or with sponsors, whether you can still do what is needed for competitive sport. I then made the decision that my health is more important to me.
You were infected with Corona in autumn 2020. So you haven't been vaccinated yet, have you?
It was still early in the pandemic. I remember the first British woman – a 90-year-old woman – was getting vaccinated when I got infected. In Germany, however, vaccinations have not yet been carried out, or hardly at all.
How was your illness?
Worse than a normal cold. At first I had a big headache, nausea, just the typical flu symptoms. The following week I then alternately felt each symptom at one extreme, i.e. on one day an extreme runny nose, then extreme aches in the limbs, so that I felt great pain just stroking my hand over the skin, then again I was extreme limp. It was a very stubborn course in the first few weeks.
But soon you started training again.
I completed the "Return to Sports" program of the DOSB (German Olympic Sports Confederation, editor's note). This provides that after 14 days of quarantine you pause for another 14 days and get back in after a sports medical check.
What did the check reveal?
That the heart doesn't work the way it did before the illness. The heart volume was slightly smaller than before. I had already sensed that something was wrong. In addition, I also felt increased permanent pressure on my chest, as if an iron were being placed on it.
Long Covid was still a near unknown

But the doctors gave the okay to come back?
Yes, from a medical point of view there were no objections after the examinations. There was no concrete finding. A smaller heart volume was no reason for the doctors to advise me against competitive sports. The problem at that time was that the level of knowledge was not as good as it is today. Long Covid was still a near unknown.
How did your sporting career go afterwards?
I tried again. But said training camp in Turkey was a low point. I had to sleep there more than I could train. I got bad headaches, although I'm not usually a headache type. The usual drugs, paracetamol or ibuprofen, didn't work either. And basically it just kept going. If the load was higher, I usually got the receipt.
Looking back, do you think you should have acted differently?
No, I did what the doctors advised me to do. Much less was known about Long Covid than today. Sure, looking back you can say that maybe I should have come back later. But I don't know if it would have actually been different.
Nevertheless, you want to compete in the German championships at the end of August.
Yes, I want to compete one last time as a competitive athlete and give myself the full package. In one, two and four. I don't think I'll tear too much with my level of training. But who knows, I'm flirting with a medal a bit. Above all, I should have fun. Even if I will still clearly feel the strain of the competition in the days that follow.
Source: Tagesspiegel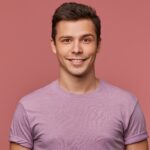 As an entertainment author with over 7 years of experience, I bring a diverse background to my writing. I have a proven track record in the journalism industry. My expertise extends beyond writing, as I have experience producing video content for websites and social media platforms, offering a well-rounded perspective on the entertainment world