Ex-national player Thomas Hitzlsperger has criticized FIFA President Gianni Infantino for the threatened sanctions in connection with the "One Love" captain's armband. "Infantino even managed to force teams not to wear the #OneLove armband. How pathetic?! How about rainbow shoelaces?" the 40-year-old wrote on Twitter on Monday.
Shortly thereafter, Hitzlsperger added: "Gianni Infantino believes he is taller than Virgil van Dijk, Manuel Neuer, Harry Kane and many other world football stars. He thinks he owns the game. He can even feel gay, arab, muslim and many more. So sad we got to this point."
The "One Love" armband of the European captains around Manuel Neuer led to a big rift with the world football association FIFA on the second day of the World Cup. According to information from the German Press Agency, FIFA put a lot of pressure on the UEFA participants involved in the campaign for human rights and diversity – and threatened sporting sanctions.
The German Football Association and other associations are now doing without the symbolic piece of fabric in Qatar.
"We are witnessing an unprecedented event in World Cup history. We will not carry out the confrontation brought about by FIFA on the back of Manuel Neuer," said DFB President Bernd Neuendorf on Monday. "It's a show of force by Fifa. That was a clear threat."
"It feels a lot like censorship," said DFB director Oliver Bierhoff. "The bandage can be taken from us, but not our values."
There was also criticism of the German Football Association (DFB) from German politics. "Another reason not to look! #FIFAWorldCupQatar2022 and to @DFB, that's really weak," wrote Renate Künast (Bündnis 90/Die Grünen).
Her party colleague Konstantin von Notz also wrote on Twitter: "I think it's an abstruse, wrong and shameful decision. What an underground store #FIFA is!"
The FDP politician Renata Alt, Chairwoman of the Bundestag Committee on Human Rights and Humanitarian Aid, said in a statement: "It is disappointing that the DFB and other European associations are subject to pressure from FIFA and will no longer wear the One Love armband. But the fact that FIFA threatened to deduct points for such a commitment to human rights is scandalous. Human rights are universal and not a political message!"
The British government has also criticized Fifa's handling. "We share the (English FA) FA's frustration with FIFA's decision, which puts the players in a very difficult position," a spokesman for Prime Minister Rishi Sunak said in London on Monday. "In relation to LGBT rights more broadly, Qatar's policy is clearly not that of the UK government and not one that we would support." (dpa, tsp)
To home page
Source: Tagesspiegel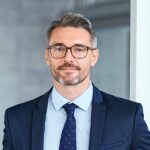 Brayden White, a veteran sports writer at Global Happening, brings his wealth of knowledge and expertise to the sports section. With over a decade of experience, he is committed to delivering high-quality coverage of the latest games and events.