Arrived in Formula 1 in 1976 with March, as a simple mechanic, Ross Brawn announced his retirement after a brilliant career in motorsport. He will therefore leave his post as sports director of Formula 1.
First technical director of Michael Schumacher at Benetton (from 1992 to 1996) then at Ferrari (from 1997 to 2006), Brawn, an engineer by training, then became the successful owner of the Brawn Grand Prix team by buying the BAR-Honda team, titled during its only season of existence, in 2009, thanks to its compatriot Jenson Button.
F1 director since 2017
Brawn immediately sold Brawn GP to Mercedes to manage the German brand's return to F1, then quietly walked away in 2013, a year before Lewis Hamilton's first world title at the wheel of a Silver Arrow. Sporting director of F1 since its takeover by the Americans of Liberty Media in 2017, Brawn believes, at 68, that it is time for him to take a step back and return to his other great passion, fishing. line.
"It's the right time," he explained on the official F1 website. "We've done the heavy lifting and are now in a period of consolidation. A new technical regulation is coming in 2026, four years from now, so it's better for another group of people to take over."
"I leave F1 in a great situation. I have loved almost every minute of my 46 year career, I have been lucky enough to work with great teams, great drivers and great people (…) I I will now watch F1 on my sofa, like a fan", concludes the English engineer.
Source: Europe1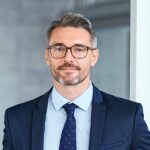 Brayden White, a veteran sports writer at Global Happening, brings his wealth of knowledge and expertise to the sports section. With over a decade of experience, he is committed to delivering high-quality coverage of the latest games and events.