At the World Cup in Qatar, the Iranian footballers did not sing the national anthem before their opening game against England. Observers interpreted this as a protest against the Iranian regime and a declaration of solidarity with the demonstrators at home.
The Iranian kickers then surprisingly sang along against Wales when their anthem was played before the match against Wales. Members of the Iranian Revolutionary Guards gave the players to understand in advance that a refusal would have serious consequences, reports the television channel CNN.
The security forces are said to have threatened the players' families with "violence and torture" if the national team members did not "behave themselves," the news channel quoted an anonymous source involved in the security of the games as saying.
"A large number of Iranian security officials" would be watching the players, who were not allowed to move outside the team or meet with foreigners.
The Portuguese coach of the Iranian national team, Carlos Queiroz, allowed his players to protest as part of the World Cup before the tournament. However, in the framework conditions that FIFA allows. Queiroz also had a private meeting with members of the Revolutionary Guards, the source says.
Iran should send actors to World Cup stadiums
The anonymous source also accuses the Iranian regime of placing "hundreds of actors" in the stadium for the Wales game. These should have "created a false sense of support and favor among the fans." The regime plans to use "thousands" of actors at the meeting between Iran and the United States.
Iran had lost their opening game on November 21 against England 2-6 – four days later the team defeated Wales 2-0. Iran are in second place going into the third – and final – matchday of Group B.
Demonstrations have been going on in the Islamic Republic for more than two months. The trigger for the nationwide protests was the death of the Iranian Kurd Mahsa Amini on September 16. She died in police custody after being arrested by the Morality Police for breaking the Islamic dress code.
According to the human rights organization Iran Human Rights (IHR), at least 416 people have been killed in the crackdown on the protests. The Revolutionary Guards themselves speak of more than 300 dead. The NGO also counts more than 1,500 injured. (Tsp with agencies)
To home page
Source: Tagesspiegel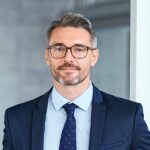 Brayden White, a veteran sports writer at Global Happening, brings his wealth of knowledge and expertise to the sports section. With over a decade of experience, he is committed to delivering high-quality coverage of the latest games and events.