Concern in Brazil for the former Brazilian football star. Pelé, already suffering from cancer, was rushed to hospital for heart failure. At 82, he "was hospitalized for a reassessment of the chemotherapy treatment followed after the detection of a colon tumor in September 2021", explained the Albert Einstein Hospital in its medical bulletin.
"After being examined, he was taken to a normal room, in the absence of any need for intensive care", added the hospital, stressing that the Brazilian was "in full control of his vital functions". "My father is in hospital to regulate the doses of his medication," said Kelly Nascimento, who lives in the United States, on Instagram earlier.
"Not a Surprise"
"I'm not going to take the next flight, my brothers are in Brazil and I'm going there on New Years. I promise you I'll post pictures," she added, to reassure fans after rumors claimed which the state of health of "King" Pelé would have worsened.
This hospitalization "is not a surprise and there is no urgency", she insisted. Another daughter of Pelé, Flavia Nascimento, also wanted to be reassuring. "There is some confusion because my father went to the hospital for tests. I'm sorry that the ill-intentioned media are talking about non-existent facts, things we don't know about," she lamented. in a video on Instagram.
"He is indeed doing tests, as usual, to follow the evolution of his cancer. We must continue to send him the good energies of the World Cup, that's what he needs" , she insisted.
"Everything will be alright"
The former number 10, who many consider the greatest footballer of all time, has regularly visited the hospital to undergo chemotherapy sessions since the detection of a colon tumor in August 2021. On October 23 Pelé, real name Edson Arantes do Nascimento, said he was "happy" to celebrate his 82nd birthday "with health", in a video posted on Instagram.
Last Thursday, on the same social network, Pelé asked the Seleçao players to "bring the trophy home", the day of Brazil's first match at the World Cup in Qatar, winning 2-0 against Serbia. On Wednesday in Qatar, Seleçao side Alex Telles reacted to the hospitalization of the "King" of football at a press conference, two days before Friday's match against Cameroon.
"It's hard to talk about our king, he represents us all over the world. I pray to God that he stays strong with us. A kiss to his family, everything will be fine," said the player of the Sevilla FC.
Source: Europe1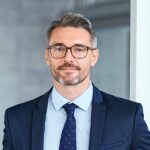 Brayden White, a veteran sports writer at Global Happening, brings his wealth of knowledge and expertise to the sports section. With over a decade of experience, he is committed to delivering high-quality coverage of the latest games and events.