The FFF has decided to lodge a complaint after the goal denied to the France team against Tunisia at the end of the match. This must be sent to FIFA within 24 hours of the end of the match. At a press conference, Didier Deschamps was very skeptical.
Led from the 68th minute on a goal by Wahbi Khazri, the French thought they equalized on a final cross from Aurélien Tchouaméni on the left side of the French attack, victoriously taken over by Antoine Griezmann after a discount from Montassar Talbi in the 98th minute.
End of match whistled
As the players and the referee had all settled down, play had resumed, and then the referee, New Zealander Matthew Conger, had signaled the end of the match, the video assistance to the refereeing was upsetting the end of the match and after viewing, led the referee to signal an offside by the Atlético Madrid player, when Tchouaméni crosses.
The game resumed a few seconds, before another final whistle with the score of 1-0. For TF1 viewers, the end of the match was just as funny since the channel returned to the air after the equalizer… finally canceled. She resumed her broadcast a few minutes later and apologized.
"We are writing a complaint following the goal of Antoine Griezmann, wrongly refused, from our point of view", specified the FFF. "This complaint must be sent to Fifa within 24 hours of the end of the match."
The regulation in question
The coach of the Blues Didier Deschamps had already expressed doubts about the validity of this goal. "I am waiting for an answer on the regulations," assured Deschamps at a press conference. The coach criticizes less the existence of an offside than "the point of settlement".
"The second aspect is that the referee whistled the kick-off and the end of the match. Does he have the right to come back (on the goal)? I'm not sure," he said. he extended. "I went to see him. I'm waiting for the answer. You don't have Mr. Collina's number (the boss of Fifa referees, editor's note)?".
According to an umpire source, this situation is not in the VAR protocol. "Once the kick-off has been given, then it is impossible to return to the offside situation", explains this source. Requested in the evening by theAFPFifa did not react immediately.
Source: Europe1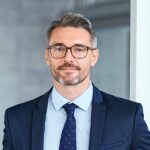 Brayden White, a veteran sports writer at Global Happening, brings his wealth of knowledge and expertise to the sports section. With over a decade of experience, he is committed to delivering high-quality coverage of the latest games and events.