Argentina's Gerardo "Tata" Martino, Mexico coach eliminated from the World Cup on Wednesday night despite beating Saudi Arabia 2-1, has announced he is stepping down with immediate effect.
Beating but nevertheless beaten: in bad shape before its last group match of the 2022 World Cup, a finally conquering Mexico triumphed in vain over Saudi Arabia (2-1) on Wednesday, to finish third in its pool, behind Argentina then Poland. A result that led to the departure of coach Tata Martino.
"I am primarily responsible for the frustration and disappointment we are experiencing. It is a source of sadness but I take full responsibility for this failure. My contract expires with the final whistle, there is no nothing else to do," said the Argentinian technician after the match.
He had been Mexico manager since 2019 and this team last qualified for the 1/8 finals of the World Cup in 1994.
Source: Europe1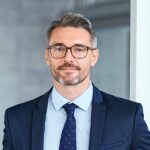 Brayden White, a veteran sports writer at Global Happening, brings his wealth of knowledge and expertise to the sports section. With over a decade of experience, he is committed to delivering high-quality coverage of the latest games and events.