They were 32, they are now only 16. The end of the group stages of the 2022 World Cup marks the start of the round of 16, with the big teams of international football on display but also some nice surprises. From Saturday until Tuesday, discover the eight matches on the bill.
After two weeks of competition, 16 teams have managed to reach the round of 16. The noose is tightening as the group stage ends with some surprises, including the elimination of Germany and Belgium. From Saturday, December 3, the first teams will compete to win their place in the quarter-finals.
Four days to reach quarters
The Netherlands and the United States will open the ball at 4 p.m. at the Khalifa stadium, followed by Argentina and Australia at 8 p.m. at the Ahmad Ben Ali stadium. On Sunday, France enters the game and faces Poland at 4 p.m. at the Al Thumama stadium. At 8 p.m., the English will face the Senegalese at the al-Bayt stadium.
Matches will continue on Monday, starting with Japan and Croatia at al-Janoub Stadium at 4 p.m. The Brazilian team will play for its place in the quarter-finals against South Korea, at 8 p.m. at the 974 stadium. Finally, the last day of the round of 16 will see Morocco and Spain face off at the Education City stadium. at 16. To close this phase of the competition, Portugal and Switzerland will play at 8 p.m. at the Lusail stadium.
Source: Europe1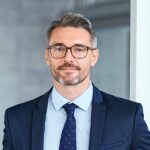 Brayden White, a veteran sports writer at Global Happening, brings his wealth of knowledge and expertise to the sports section. With over a decade of experience, he is committed to delivering high-quality coverage of the latest games and events.